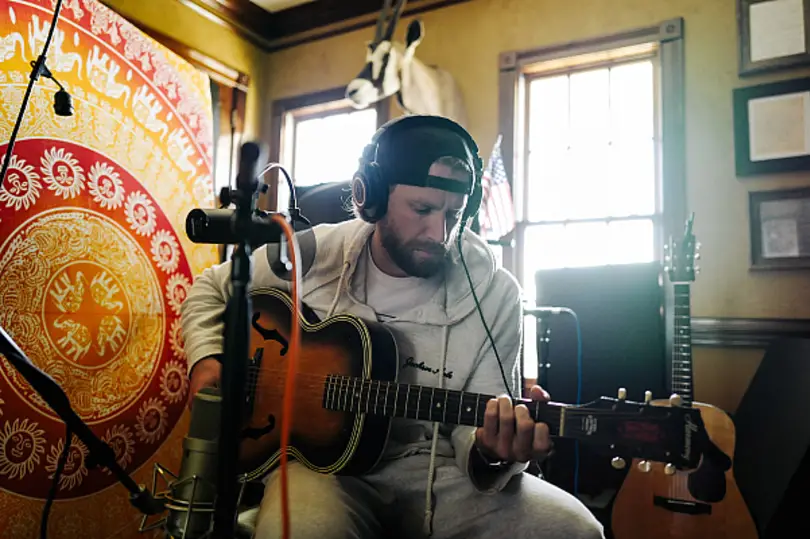 Chase Rice is honoring his father with a new song, "For A Day," out now. The song, previously available only as a hidden track on the physical version of his latest album, I Hate Everyone & All Dogs Go To Hell, is now released everywhere. Rice dropped the song on May 18, in honor of the 15th anniversary of when his father, Daniel Rice, passed away.
"This is as raw as it gets," Rice says of the song. "I miss my dad every day, and if I could have one more with him here's just a couple things I'd do with him. My favorite part would be seeing him with my niece and two nephews. I did three takes on this, one for each one of them, and I couldn't hold it together for any of them."
Rice dedicated I Hate Everyone & All Dogs Go To Hell to his father, whose face is the record's cover. It was Rice's debut at the Grand Ole Opry, when he saw his mother in the audience, with an empty chair beside her, which became the inspiration for "For A Day."
"My dad passed away when I was 22 years old, and that's probably the biggest reason why I moved to Nashville, and doing this for a living," Rice said when debuting "For A Day" on the Grand Ole Opry stage last year. "To be honest with you guys, I think I've done a pretty bad job of showing who I am in my music over the last ten years.
"You got bits and pieces of it, but this next record that we're working on that we're about to put out is by far the best and most vulnerable, real music that I have ever done in my life," he continued. "But seeing her with the empty chair that night was kind of the start of this song, and that was five or six years ago when that happened, my first time playing the Opry."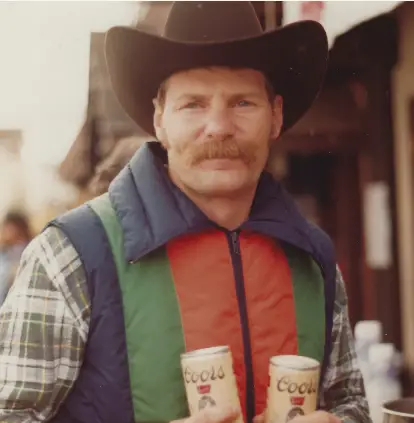 Before using his late father as the artwork for his album, Rice asked for — and received — permission from his mom and siblings first.
"I asked her first if she was cool with me using [the photo]," Rice told Everything Nash. "I asked my brothers as well, 'cause that's personal. That's dad's picture going everywhere. She's proud of it. My brothers are proud of it. They love the music, first of all, which I think if it was a sh– record, they'd probably be like, 'Dude, nah, don't use that picture. Dad wouldn't be proud of it.' But they are proud of the music first.
"They're proud of how far I've come, and they're proud of my dad being everywhere … I don't know what he'd think of it, but I think he'd be proud of me and how far I've come," he added. "He'd be proud of the fight that I'm in, and I think he'd be proud of this music."
Find "For A Day" and all of Rice's music at ChaseRice.com.