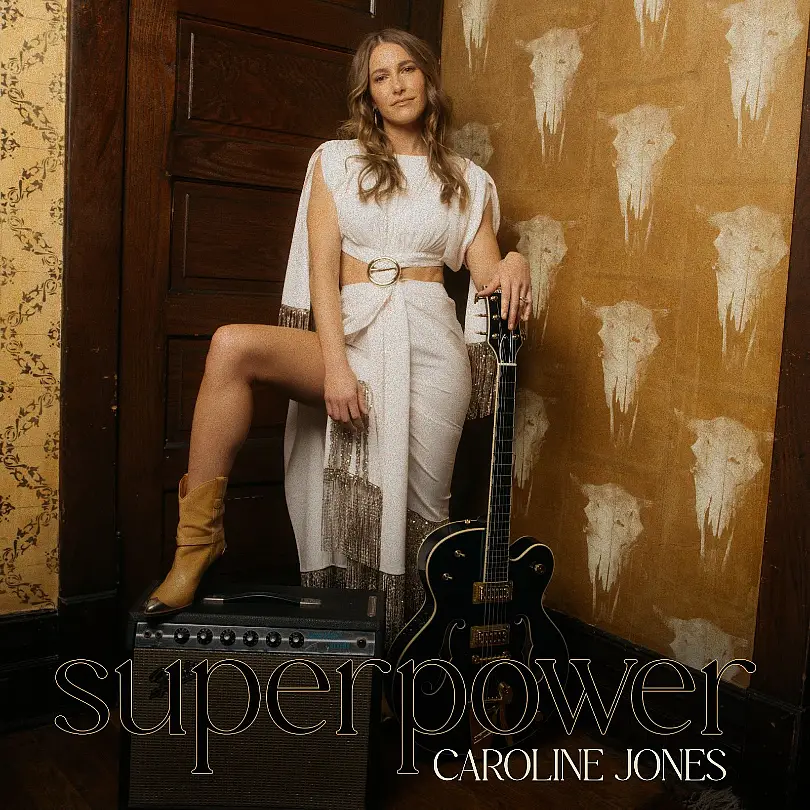 Caroline Jones' five-track Superpower EP is out now. The singer, songwriter, and multi-instrumentalist says the new project, which includes a collaboration with Vince Gill, is a good indication of what her next album, out later this year, will sound like.
"I would describe this as the first taste of my next record," Jones tells Everything Nash. "It's pretty sonically diverse, as all my projects are. It has some country, some modern pop-country with 'Lawless.' It has straight bluegrass. It has a Norah Jones vibe, and then it has very '90s country vibes. So I've never been shy about the fact that I have lots of different influences and I love experimenting sonically with production.
"But hopefully, there's a through line, just by virtue of the fact that I co-produce everything and write everything, and play on everything in the studio," she adds. "So I'd say the theme of this EP and then of the record that's going to come out later this year is perseverance and grit."
Gill joins Jones on "By Way of Sorrow," a collaboration that happened thanks in part to one of her producers, Brandon Hood, who knows Gill and extended the invitation. But Jones had already opened several shows for Gill, pre-pandemic, so the Country Music Hall of Fame member had no doubt about her talents or abilities.
"I opened ten shows for him at theaters, and it was such a dream come true," Jones gushes. "He's on my short list of all-time favorite heroes, because I really gravitate toward artists who are not only singers and songwriters, but musicians and producers and real legit musicians. He doesn't just play for himself. He plays in the Time Jumpers, and he plays on other people's records. … When I heard his voice on the song, it was so moving. That's the only song on the EP that I didn't write. It's a cover of a Julie Miller song."
Superpower begins with "Lawless," a feel-good track followed up by the fiery "Normal Person," a style of song Jones is becoming known for, by her own intentions.
"'Normal Person' is so much fun," Jones boasts. "I feel like it wouldn't be a Caroline Jones project without a really sassy tongue-in-cheek song. I always have at least a couple of those on my records, whether it's 'Tough Guys' or 'Don't Talk To Me Like I'm Tiffany,' or 'Come In, But Don't Make Yourself Comfortable.' They usually start out as kind of sassy, salty mood jokes that I write as songs.
"And then in the case of 'Normal Person,' it just really came to life in the studio," she continues. "I wanted it to be very Waylon Jennings-esque in terms of production. It's super '80s country, which I love. That's one of my favorite eras of country. It's real tongue-in-cheek. It's really fun."
Jones divides her time between her solo job and being part of the Zac Brown Band, which she officially joined in 2022, after sitting in with them as a guest musician for numerous shows.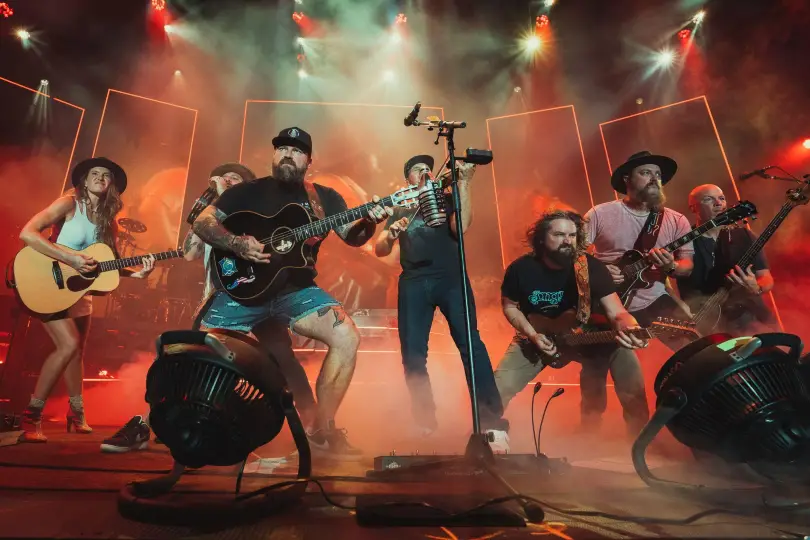 "I feel very, very honored to be in Zac Brown," Jones says. "It's another thing I still can't believe, but I feel very blessed to be able to do both. And that's really just a testament to Zac and his support of me. And the fact that I was an artist before I was in the band, and I'm able to balance both is a blessing, because being a sideman is a completely different discipline than being an artist. They're just two completely different sides of the brain. And I love both. And it's people like Vince Gill actually who've inspired me to tap into that other side and look at it as an artistic advantage, as opposed to a disadvantage, just to be in service of the music, and of great music like Zac Brown's music."
Superpower and all of Jones' music, as well as her upcoming headlining shows, plus her shows with the Zac Brown Band, can all be found at CarolineJones.com.