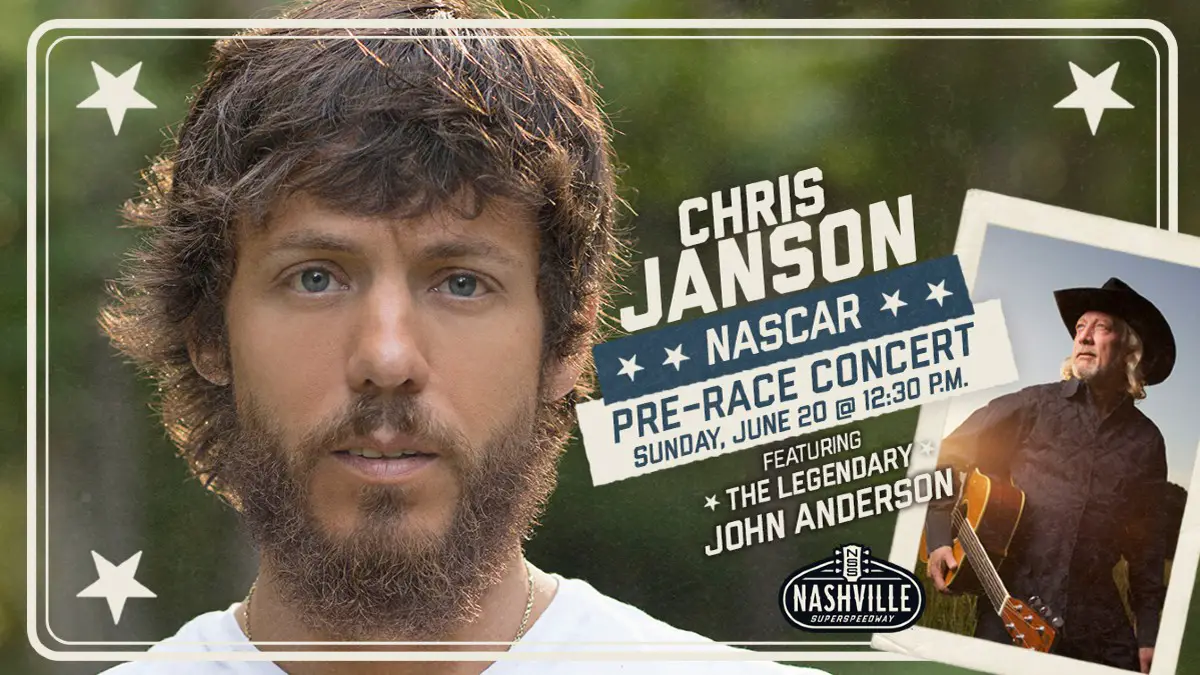 Chris Janson will have one very special guest joining him at the  pre-race concert at Nashville Superspeedway, ahead of the Ally 400 NASCAR Cup Series race on Sunday, June 20. The "Good Vibes" singer invited John Anderson to join him for the show, making the already historic even even more special for NASCAR and country music fans.
"I'm excited to announce that my buddy and country legend John Anderson will join me at the pre-race show on Sunday at the Nashville Superspeedway. I'm really looking forward to revving up the crowd before the BIG race," Janson says. "I'm pumped to have NASCAR back in Nashville for the first time in 10 years with a SOLD-OUT crowd. I can't think of a better combination than racing fans and country music fans. It will be a glorious day!"
Janson also spoke out about his special guest on social media.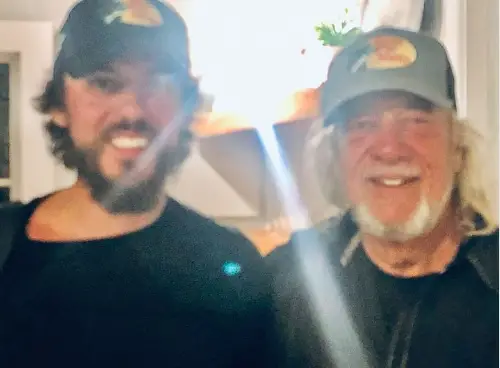 "Proud to announce my buddy & country legend John Anderson who will be joining me at the pre race show in Nashville June 20th!" Janson wrote. "Gonna be a fun show."
Janson is back on the road, after a challenging previous year, which included not being able to perform in front of his fans, and a devastating house fire that heavily damaged Janson's basement studio.
"I'm just grateful to be alive," Janson told People. "I'm grateful that the house didn't burn down."
"Thank God, God woke up my wife Kelly," he continued. "If it weren't for her hearing that faint 'beep, beep' of the fire detector, it could have been very bad … This was not a little fire. This was a legit, '7-foot flame, taller than me' fire. It was a 'melting my ceiling fan onto my ottoman' fire."
The fire did cause the father of four to be much more vigilant about encouraging people to practice fire safety in their own homes.
"I encourage people to check smoke alarms," Janson said.  "It's something we don't think about, but in ours, all of the detectors were supposed to be hardwired in and they are, but for some reason they all didn't go off at one time. Only the one in that one room was going off."
Information on Janson's Nashville Superspeedway show can be found here. Find all of Janson's upcoming shows at ChrisJanson.com.