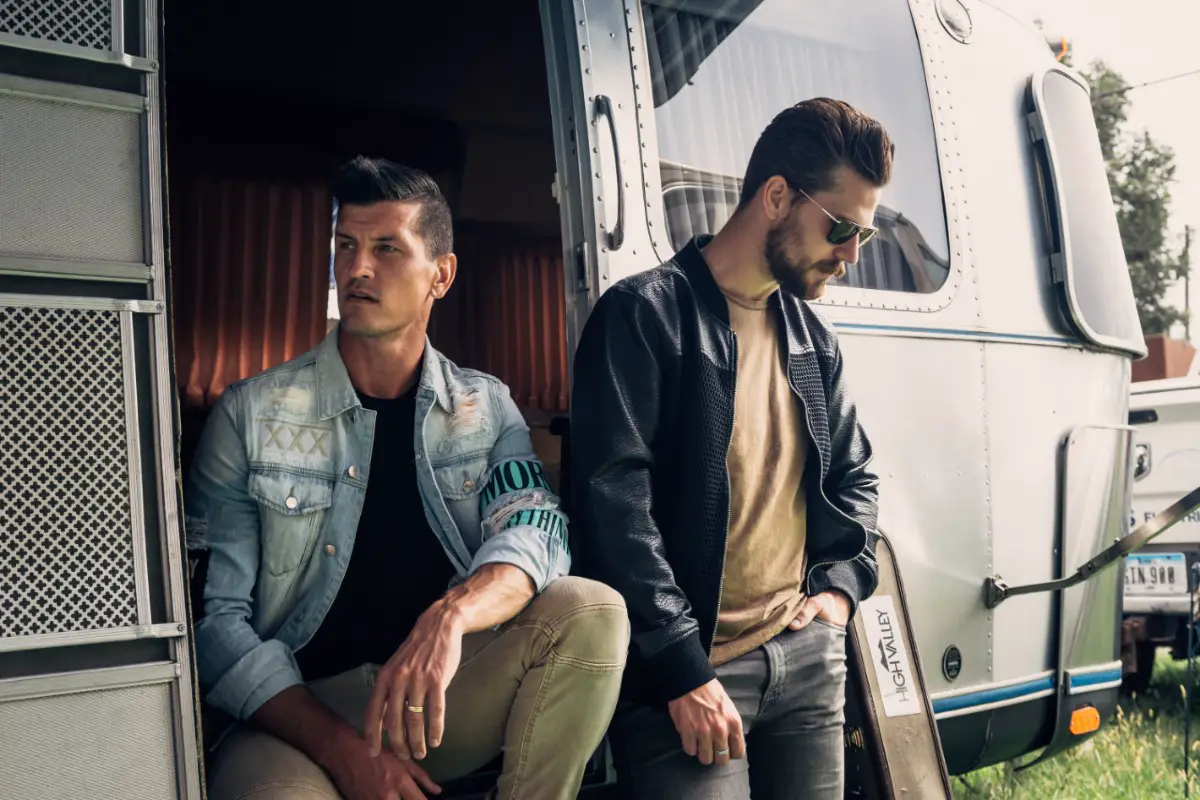 High Valley, the duo made up of brothers Brad and Curtis Rempel, recently announced that Curtis was leaving the band to return to his native Canada and launch a new business with his wife, Myranda. The news meant that Brad Rempel would continue on with the band without his brother, although Brad insists he fully supports his younger brother's decision.
"It's a hard decision for him obviously to move all the way back up there," Brad acknowledged on The Bobby Bones Show. "It's not like it was just a light-hearted little deal. But High Valley's been going for so long. We were actually a band for ten years before Curtis was in the band. So I'm more just thankful that we got those years together. But me and the other five guys in the band, are still wanting to keep rocking. We actually have our first show in a few days, first show back. That was never an option for me, for the band to stop."
Curtis was understandably nervous telling Brad his decision, but he didn't need to be. Brad fully supports Curtis and his decision, even if it means he has to continue on without him.
"We're great," Brad insists. "This might be trite or cheesy or contrived or whatever, but faith and family is what our band has always been about. He's literally going back to where our family's from to raise his family up there. I think the most hypocritical thing I could do is say, 'Hey, we can't apply our own principles to our own lives.' I'm actually pumped for him. He's always been wanting to get back there at some point. It wasn't a surprise actually. He was so nervous; he invited Rebekah and I over first to make the announcement that they wanted to move back."
It wasn't long after High Valley released their latest EP, Grew Up on That, when the brothers knew High Valley was no longer going to be a sibling duo.
"It happened almost a year ago, so we've known this for a long time," Brad reveals. "We just didn't announce it until our first festival dates were coming up. He was so nervous and so sweet. I kind of interrupted him and said, 'Look dude, I know what you're about to tell me, so this all good. This is all awesome.' He's been great. The guys in the band have been supportive. We're just pumped for him to get to do what he loves, and I think their little company is going to take off."
Curtis said, in a letter announcing his departure, that he was eager to pursue his new business venture with his wife.
"On the road and touring with High Valley is the only life I've ever known since I was 15 years old," he said. "It has always been my older brother Brad's passion, and during quarantine my wife and I have had some amazing time to discuss our own passions, dreams, and goals. We began to think of things we could start from the ground up and build together. As a result, I have decided to step away from High Valley and have moved back to our hometown in Alberta to start a business with my wife Myranda, Curt + Myr Co."
Keep track of music and tour updates at HighValleyMusic.com.