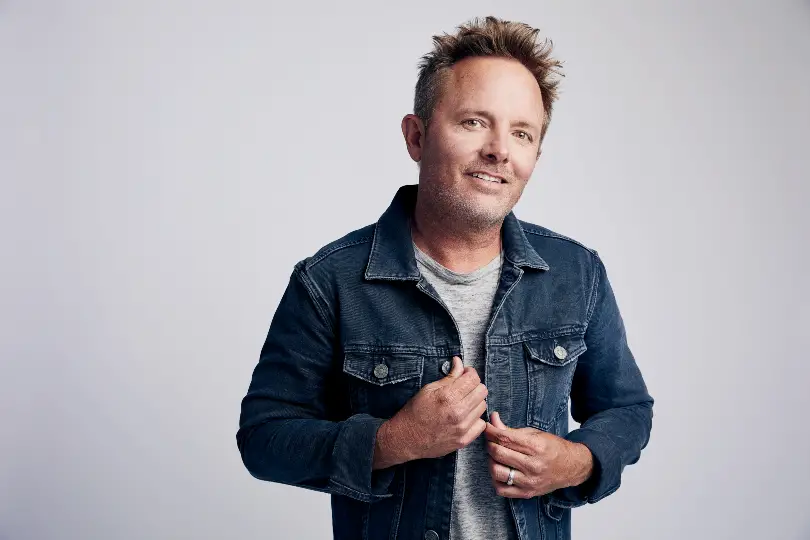 Chris Tomlin is returning to Music City for his annual Good Friday Nashville show. The Christian singer began the concert event in 2017, but was forced to cancel the last two years because of the pandemic, which makes this year's event, held on April 15, even more meaningful.
"After two years of having to worship together virtually due to COVID, I am so excited to be coming back to Bridgestone Arena, live and in person, for Good Friday Nashville," Tomlin says. "What an incredible opportunity to gather again as a church and as a local community to remember the hope we have in Jesus because of His sacrifice on the cross."
Proceeds from Good Friday Nashville will benefit For Others, a non-profit that was created by Tomlin and his wife, Lauren, to help close the gap between at-risk children and care providers, through "raising awareness, maximizing resources and mobilizing communities."
"Good Friday Nashville is one of the most rewarding things I have ever been a part of," Tomlin says. "When this event began 5 years ago, I had a dream it might become an annual thing…a tradition for family and friends to come together, to celebrate, to remember. As we got closer to that first Good Friday, I felt a need to make this night more than just a concert. My wife, Lauren, and I had felt a calling to shed light on the foster care and adoption crisis in our nation.
"It was through that and our first Good Friday that our non-profit, For Others, came to be," he continues. "And so, each year Good Friday Nashville benefits helping children find forever homes across our state. So, when you join us for this powerful night of worship… know that you are a part of making a difference in so many lives."
In addition to Good Friday Nashville, For Others will host an inaugural private gathering on April 14, the night before Good Friday. The event will include five separate experiences, by bringing together several "difference-makers" who are passionate about lending a hand to ending America's foster care crisis. The experiences include a celebrity golf tournament, private concert, and auction. Participants for the event will include Marcus Allen, Mike Fisher, Eddie George, Kirk Herbstreit, Tyler Hubbard, Lady A's Charles Kelley, Dan + Shay's Shay Mooney, Willie Robertson, Ben Roethlisberger, Daryll Strawberry, TobyMac, Brett Young, Ben Zobrist, as well as Tomlin.
Special guests are expected to appear during Good Friday Nashville. Former surprise guests included Lady A's Hillary Scott, Rascal Flatts and Lauren Daigle. Tickets purchased for both the 2020 and the 2021 event will be honored on the new date. Tickets and more information can be found at GoodFridayNashville.com.
Photo Credit: Courtesy of Schmidt Relations / Robby Klein