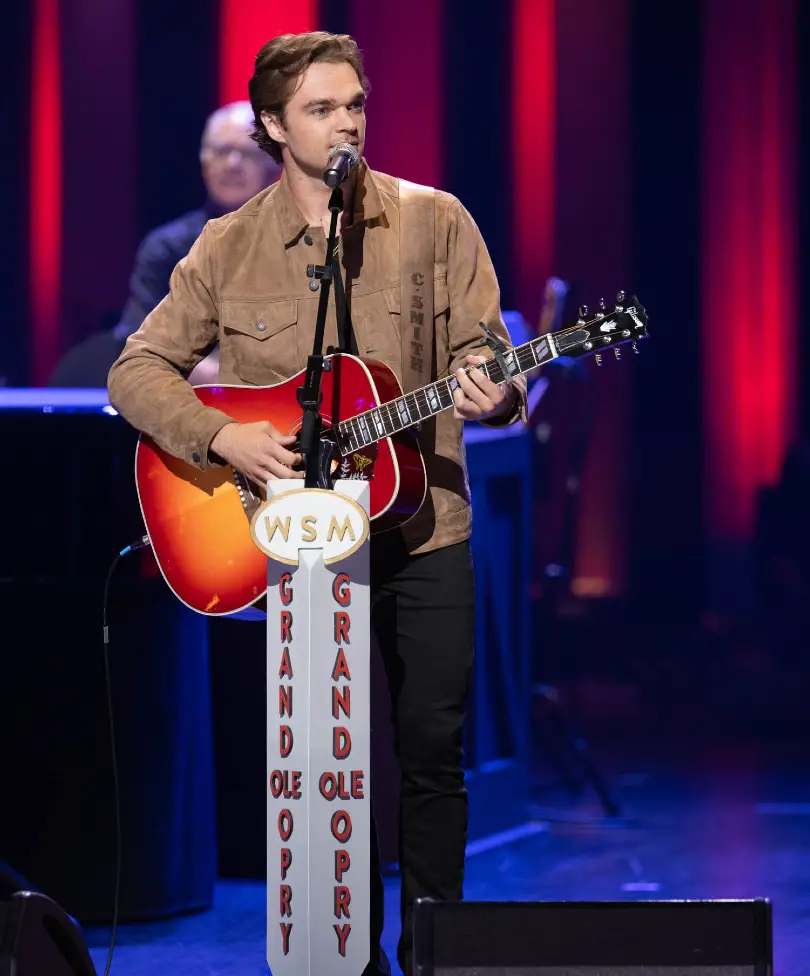 Conner Smith crossed a big item off of his bucket list over the weekend, when he made his debut on the Grand Ole Opry. The rising star performed his current single, "Learn From It," as well as "Jesus & Me," the latter of which he wrote by himself about his great-grandparents when he was just 14 years old.
"'Jesus & Me' is one of my favorite songs I've ever written because my great-grandparents were a staple in our family," Smith explains. "Saturday morning, my dad gifted me a memento of my great-grandfather's to have with me as I made my Opry debut. Knowing that I'd be surprising my parents later that night by performing that song made it even more special."
Smith had more than 60 friends and family in attendance as he took the sacred stage, forever etching in his mind a moment he will always cherish.
"Making my Grand Ole Opry debut means so much to me because it's a reminder of the Lord's faithfulness to me," Smith says. "It was a moment to look around with gratitude for the support from family and friends and appreciate all the hands that went into making this moment possible. It's something I'll never forget."
Prior to Smiths' debut, the Tennessee native has always dreamed of not only making his mark in country music, but of performing on country music's most famous stage as well.
"Being a Nashville kid, my biggest dream has been to leave a mark on the history of country music while also carrying on its legacy," Smith said. "The Grand Ole Opry is every piece of that so having the opportunity to stand in the circle for the first time means more to me than I can really put into words."
Smith will hit the road later this month, to serve as the opening act on Thomas Rhett's Bring The Bar To You Tour. Find music and tour dates at ConnerSmithMusic.com.
Photo Credit: Courtesy of BMLG / Chris Hollo