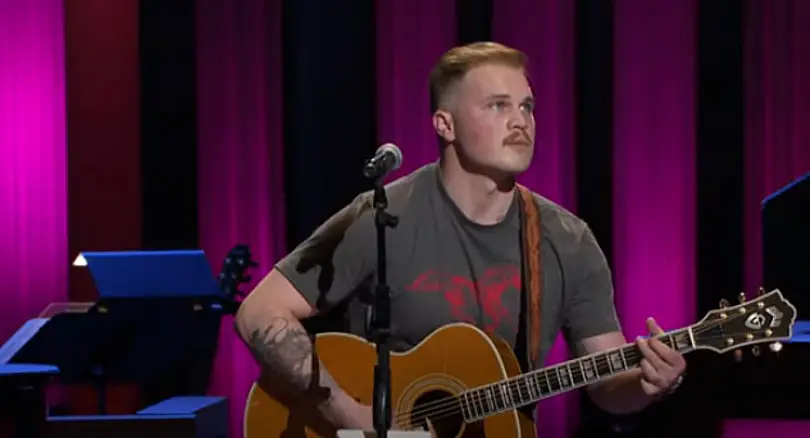 Zach Bryan will be unable to open for Luke Combs on his stadium show in Washington this weekend as planned, after contracting COVID-19. The rising star reveals on social media that, in spite of every precaution while opening for Willie Nelson for two shows in New Braunfels, Texas, he unfortunately still got COVID-19, forcing him to cancel some of his own headlining shows, as well as opening for Combs.
"Before I announce this, I would like my following and friends to know that every single precaution possible was taken with Willie Nelson and his Family," Bryan shares on social media. "The closest I came to him was over twenty feet away and I was COVID tested every single day while I was on-site. Today I woke up incredibly woozy and had body aches everywhere; I then got two COVID tests and tested positive on both."
Bryan went on to give details of his own shows, along with sharing his own disappointment over not being able to perform in front of his fans.
"The shows in Salt Lake City and Spokane have been rescheduled. The show in Salt Lake will now be July 7th and Spokane will now be July 13th. If you would like a refund, they will be given, however, all tickets will be honored for the rescheduled shows and I will keep everyone incredibly informed. We will work with Luke's team but obviously his show will still go on."
"My goal as a musician was to never cancel a show, but the safety of you guys is more important to me than anything else," he continued. "Everyone please be easy, stay safe, and know I am incredibly and regretfully sorry."
We'll miss you this weekend, @zachlanebryan, but get well soon and don't worry, @m10penny is filling in and has got you covered! pic.twitter.com/SLejUtQBQW

— Luke Combs 🎤 (@lukecombs) June 1, 2022
Combs wished Bryan the best on social media after the news was announced, revealing that Mitchell Tenpenny would be filling in for Bryan.
Bryan just released his debut American Heartbreak record. The album, which includes "Something in the Orange," debuted at No.1 on Billboard's Top Country Albums chart and No.5 on the Billboard Top 200 chart.
The Combs' date takes place on June 4 at Lumen Field in Seattle, Washington. Bryan's next scheduled show is on June 16 in Richmond, Virginia. Find music and tour dates at ZachBryan.com.