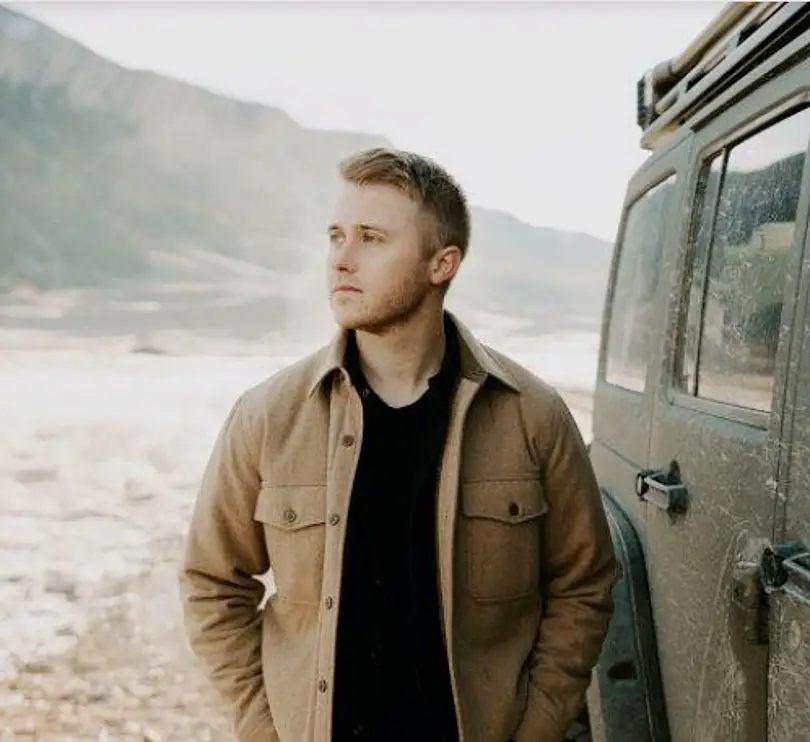 Corey Kent is already an established songwriter, but he didn't write his current single, "Wild as Her." The song was instead written by Morgan Wallen, Brett Tyler and Kelly Archer, but Kent knew that it sounded as much like him as if he had written it himself.
"I'm very picky when it comes to outside songs," Kent tells Everything Nash. "For a long time. I knew what I wasn't, and the hardest part was transitioning from what I know I'm not to knowing what I am, what I want to say, and what I wouldn't say, what aligns with my brand and what doesn't align with my brand, and getting to the point where I could filter songs through those lenses."
Not only did Wallen co-write "Wild as Her," but he also sang the demo, making it even more of a challenge for Kent — a challenge he heartily accepted.
"Songwriting-wise, he's one of my favorites that's in the game currently, and is great at what he does and he didn't cut this song," Kent says. "I was kind of surprised, because it's right up his alley too. But hearing Morgan's voice on it, knowing that it aligned with my brand, knowing that my team was jumping up and down about this song — they were like, 'Man, you've gotta sing this song. Your voice would be incredible on this.'
"My wife actually, she's like, 'Why do you want to sing a song that Morgan Wallen crushed?'" he continues. "The demo was incredible. And I was like, 'Why did Kobe Bryant want to guard Michael Jordan? You want the challenge. You want to see how you stack up against the best.  I've always loved those kinds of challenges. So if the demo and the song were incredible, can I do my thing to outdo that? How do I stack up against the best? It was a fun challenge, and I loved the song, and my team really believed in the outcome."
Kent is passionate about songwriting, but he is more passionate about songs, regardless of who wrote them.
"I've probably listened to 1500 songs, maybe even more songs, just to get to the couple outside songs that I've cut," reveals the tunesmith. "I know now who I'm not and who I am, what I want to say, what I don't want to say. And basically, I can hear a song now and go, 'Wow, that's a hit, but that's not my hit. That's totally gonna be a No. 1 for somebody, but it's not for me.' And that's the hardest part, to let go of those songs that are undeniable hits, but to also know that it doesn't quite align with what we've built."
Wallen has no trouble writing and recording his songs, but he was still appreciative that Kent was willing to share his take on "Wild as Her" with the world.
"He was really grateful for that because he also thought the song was a really great song, but it didn't quite get its moment," Kent says. "And now we've been able to give this song its moment. And the other thing I would say is I was a songwriter first. I lived in Nashville for years and wrote. I was at Warner Chappell, and I was just a staff writer trying to write songs that other people would cut. And I remember when somebody started to cut my songs, one, how that felt, but two, how that started to build my career in that way.
"I think it's really important for the songwriting community," he adds, "that artists would be more open-minded to cutting outside songs, because that is how our industry was built. … I just think it's really a healthy thing for the songwriting community that artists let the best song win in, regardless of who wrote it. Morgan and Kelly and Brett, the writers on this song, they wrote the best song and they deserve to have it out in the world."
Find "Wild as Her" and all of Kent's music by visiting his website.
Photo Credit: Courtesy of True Public Relations / Dayna White