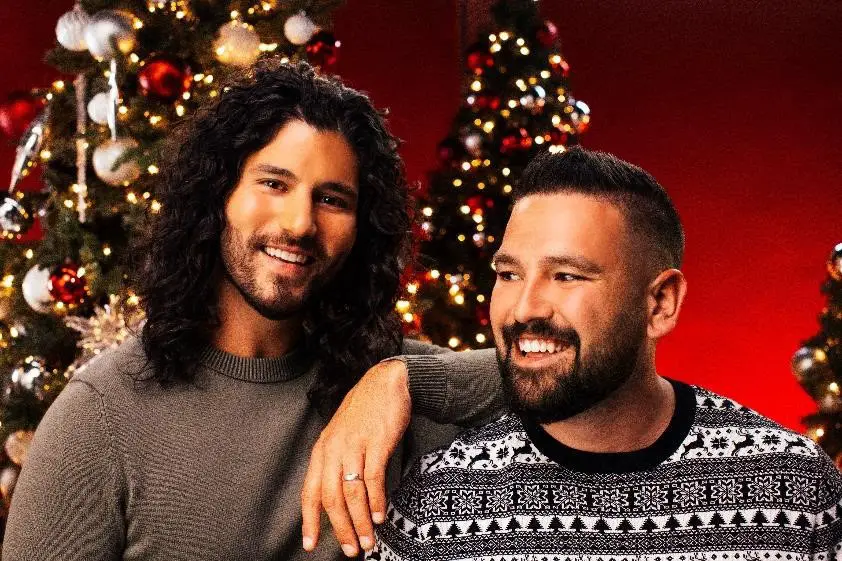 It's "Officially Christmas," at least according to Dan + Shay. The duo, made up of Dan Smyers and Shay Mooney, just dropped their new song, "Officially Christmas," just in time for the holidays.
The new song comes shortly after the pair dropped another new song, "Pick Out a Christmas Tree," last week.
"Writing an original Christmas song is always difficult because there are so many good Christmas songs that already exist and there's certain buzz words, and you feel like everything's already been said," Smyers, says in a video posted on YouTube., speaking of the origins of "Pick Out a Christmas Tree." "Thinking about traditions, thinking about things that get people in the holiday spirit."
Smyers says he loves the act of picking out his own Christmas tree, which became the inspiration for the song.
"One day we sat down to write it and it sort of poured out of us," Smyers says. "It's just the soundtrack for folks going out [with] families, friends, going to a Christmas tree farm or going to a store down the street and picking out a Christmas tree — so that's how this song came about."
Dan + Shay might love the Christmas season, but they did have to get in the spirit early — very early, recording the holiday tunes when the cooler winter temperatures were still months away.
"We had so much fun recording this song, and it's very difficult sometimes because it's not in the wintertime when we're recording these songs, it's usually in the middle of the summer and it's hot outside so you have to get creative," Mooney says.
Smyers lit a candle appropriately called "Mistletoe," creating enough creative magic in the room to pen the holiday song.
"We tried to fully put ourselves into the Christmas spirit," Mooney says. "It was very important to do that, because you don't feel like Christmas at first."
Dan + Shay might be busy throughout the year, but come the holidays, they both cherish time at home with their loved ones.
"Our favorite thing to do during the holiday season is just be home with our families," Smyers reveals. "Our schedules are so busy, we're touring nonstop pretty much the whole year round — so the holiday season is a good time for us to slow down, to reflect, to spend time with the ones that we love, to be grateful for everything we have in our lives and this holiday season is gonna be no different."
"Pick Out a Christmas Tree" is an Amazon Original. The song can be found here.