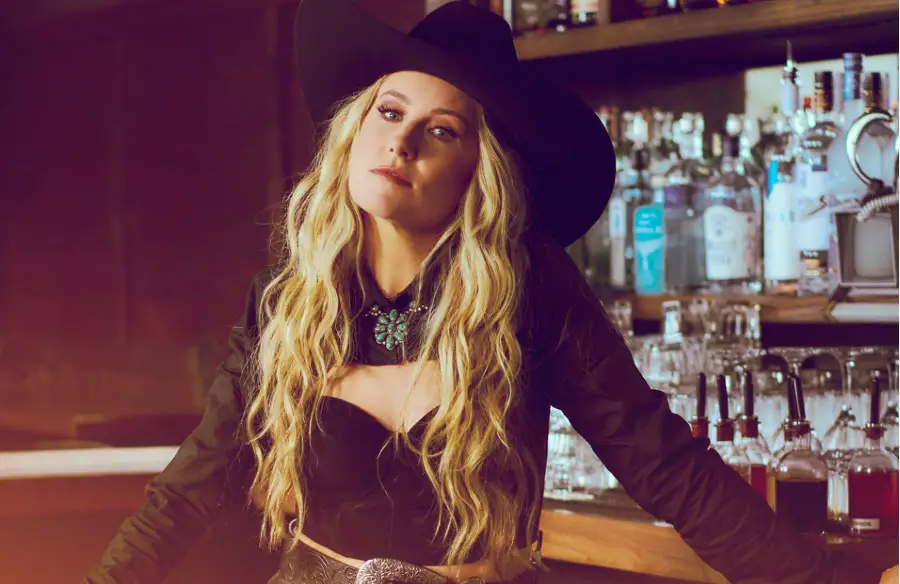 Amanda Kate is a singer, a songwriter, a wife and mom, and a pretty impressive fill-in for Carrie Underwood. The Texas native had already been performing all over the country as the lead singer in an Underwood tribute band, appropriately called Blown Away, when she had the opportunity of a lifetime, to compete in E!'s new series, Clash of the Cover Bands.
"I've been singing Carrie Underwood covers in shows since Carrie Underwood came out," Kate tells Everything Nash. "I've been singing in cover bands and in country bands almost my whole life. The last ten years, I've played in all kinds of bands from LA to Nashville, Texas, California. Carrie Underwood was always requested. It didn't matter what show we were at, they were like, 'Can you play Before He Cheats'? Can you play 'Last Name'? Can you play 'Something Bad' or 'Cry Pretty'? or whatever the hit was on radio. And then, before we knew it, I knew all of her music and the drummer and the guitar player who was in the band with me said, 'Why don't we put a tribute together of Carrie Underwood, just for fun? Let's see what happens.'"
As soon as they did, their popularity took off, and they were soon being booked as Blown Away.
"Before we knew it, it started getting requested," Kate shares. "So we were playing at these festivals, these tribute shows. I got to open up for Clint Black doing the Carrie tribute. All kinds of crazy things started happening, singing Carrie Underwood music. And then it ended up getting me on TV."
Kate, who recently released "Walk" and the Maren Morris-penned "Little I Got," is still working on her own rising music career, while enjoying her newfound fame thanks to Clash of the Cover Bands.
"I didn't set out to be a tribute singer," Kate concedes. "I think my story on the show is a bit unique because I'm the only one on the show that's not a tribute artist. I pay tribute to Carrie Underwood through her music and doing shows, but that's not my full-time job. I would say my full-time job is my music. I was the only one on the show that wasn't a tribute artist. I just happened to do this kind of on the side for fun. They had me come on and do all these auditions and interviews and we ended up going and doing the show, and it was such an incredible experience."
Kate is still moving full-speed ahead with her own music, but is grateful for the experience — and the exposure — she gained by appearing on the reality TV talent show.
"I'm so happy that I did it," gushes the singer. "I never thought in a million years I'd be on TV. I mean, I never honestly thought I'd ever go on a singing show ever. I had tried so many times to be on The Voice and American Idol, and nothing ever seemed to work. So I just kind of felt like TV wasn't going to be for me. And then we did Clash, and it was the most incredible experience. It's given me so much appreciation for those shows and how grueling the process is, and how intense it is. It was a blast."
Find all of Kate's music by visiting her website. Clash of the Cover Bands airs on Wednesdays at 9:30 PM ET on E!.