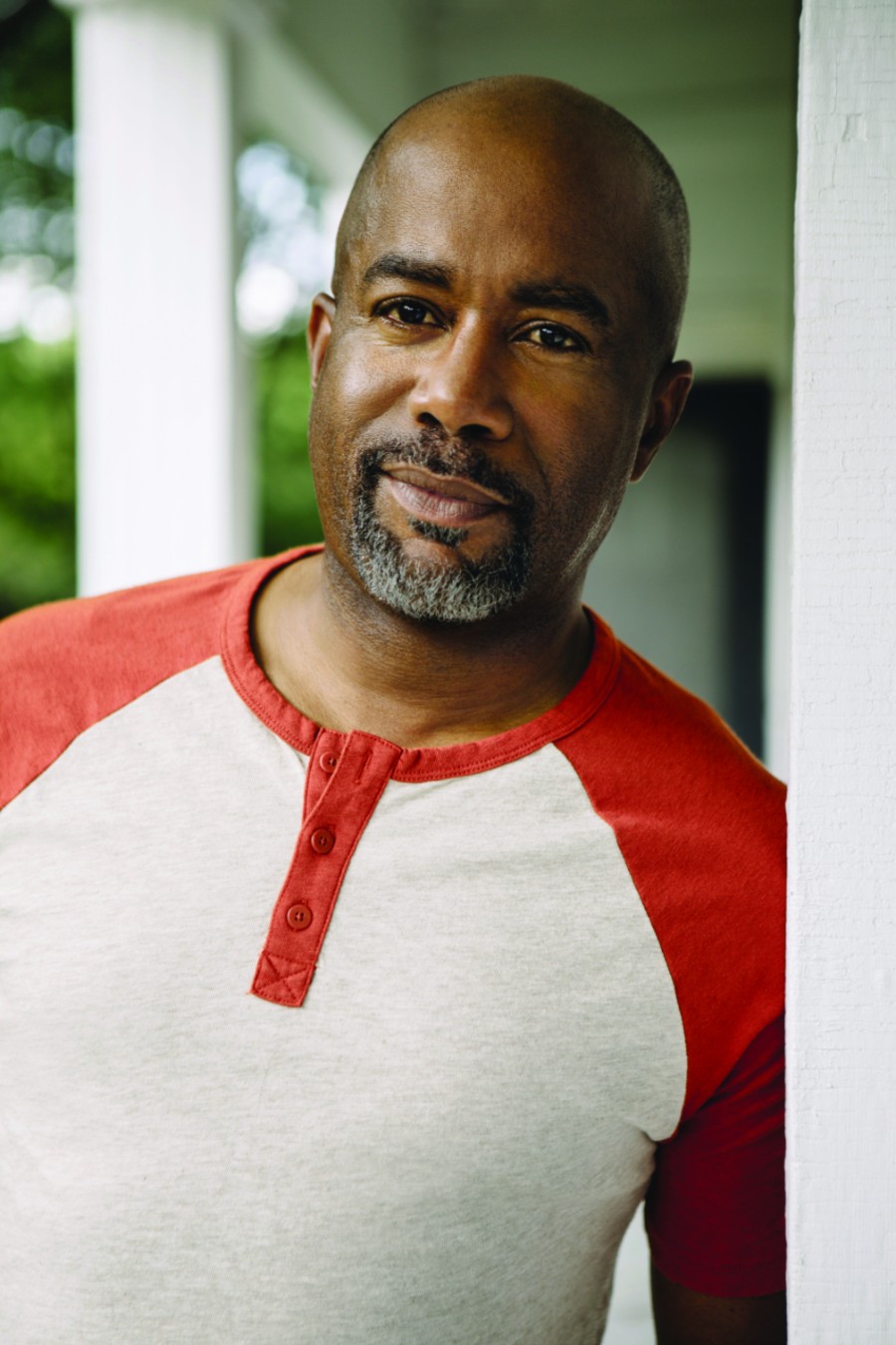 Darius Rucker will make his hosting debut at the 2020 CMA Awards, where he will be joined by hosting veteran Reba McEntire. Although his co-host has plenty of experience, the South Carolina native admits he is still full of nerves leading up to the big day.
"I was very nervous, 'cause I've never done anything like that before," Darius said on Live With Kelly and Ryan. "And it's funny because my manager called me and said, 'Are you sitting down?' And so my first thought was, 'Oh, goodness.'"
Although the 2020 CMA Awards are going to be virtual this year, all of the performers, nominees and guests will be together in one room, for the first time since the beginning of the coronavirus pandemic.
"Yeah, we're really proud," Darius boasted.  "I'm really excited and just blown away about the social distancing and how careful everybody is being. But all the performers will be there, the nominees will be there, and everybody will be social-distanced and spread out. It'll be the first time, really, that the country music family's been in one room all year."
In addition to hosting, Darius will get to perform not once but twice during the live broadcast.
"I'm lucky. I get to do something really special with Reba. We've got something that we're really excited about — and, no, I can't tell you," Darius said with a laugh. "And I'm also gonna do a thing with Lady A, we're gonna do 'Beers and Sunshine.'"
"Beers and Sunshine" is Darius' current single. The song is from an upcoming new album.
The 2020 CMA Awards will also pay musical tribute to Charlie Daniels, Kenny Rogers and Joe Diffie during the three-hour show. Performers include Luke Combs, Lady A Rascal Flatts, Gabby Barrett featuring Charlie Puth, Eric Church,  Florida Georgia Line, Miranda Lambert, Ashley McBryde, Maren Morris, and Thomas Rhett with Reba, Hillary Scott and Chris Tomlin.
The 2020 CMA Awards will air live from the Music City Center on Wednesday, November 11, at 8:00 PM ET on ABC.