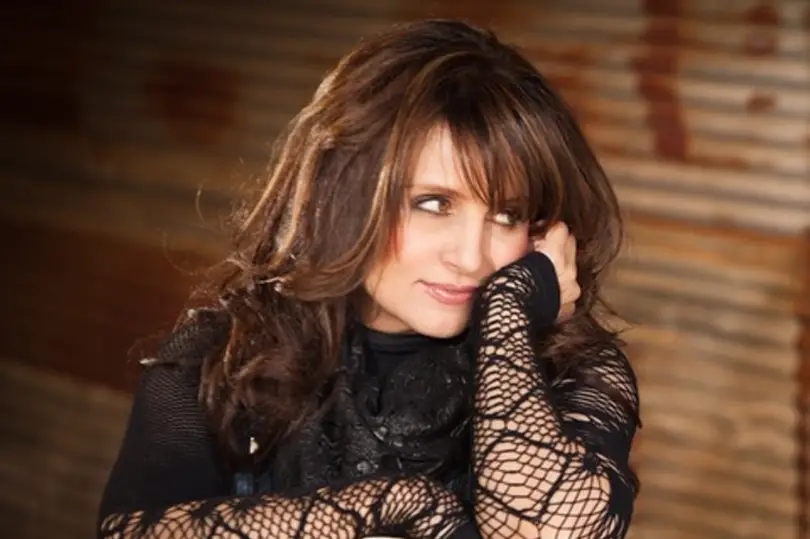 Deborah Allen just released the lyric video for her new song, "Blue Collar Baby." The song is from the country music legend's upcoming new album, The Art of Dreaming, which marks her first release of all-new material in a decade. The record will be released on March 18.
"'Blue Collar Baby' is a 'tip of the hat' to blue collar workers everywhere," Allen tells Everything Nash of the song. "They are truly the backbone of America. They work hard and they play hard. I love them! They're my kind of people."
"Blue Collar Baby" is already garnering plenty of praise from the country music industry, including from The Oak Ridge Boys' Duane Allen and The Bellamy Brothers.
"Deborah Allen knows how to write and perform a good time, good feeling song," Duane Allen gushes. "It's impossible ot just sit, watch and listen … You have to move, tap your feet, get up and dance, or sing along. 'Blue Collar Baby' is infectious. I love it!"
"We've always been big fans of Deborah Allen's music and this song just might be our favorite," adds The Bellamy Brothers. 'Blue Collar Baby' is just what the world needs right now. We dare you not to love it."
Allen rose to prominence in the late '70s and early '80s, with a string of hits, including "Don't Let Me Cross Over" and "Oh, How I Miss You," both with Jim Reeves, along with songs like "Baby I Lied," "I've Been Wrong Before" and more. Allen has continued to release music and perform for more than 40 years, which is why she is eager to share The Art of Dreaming with her fans.
"I'm a multi-dimensional person," Allen explains.  "When people hear my new album, they're going to hear many influences, but the stories and songs are at the core of it all. I hope that they enjoy the musical ride." She co-wrote every track on the album and says songwriting is "the foundation that has sustained my career."
Allen will appear on Huckabee on TBN this Saturday, Feb.5, at 7:00 PM CT, and Sunday, Feb. 6, at 8:00 PM CT. See a track list for The Art of Dreaming below. Pre-order of the record is available here. Find all of Allen's music by visiting her website.
The Art of Dreaming Track Listing:
1. Run Baby Run
2. Memphis Rendezvous
3. A Girl Like That
4. It's Only Goodbye
5. Patsy Cline Crazy
6. All or Nothing At All
7. Lyin' Lips
8. Blue Collar Baby
9. Someone Like You
10. Shameless Love
11. Last Time for Everything
12. The Art of Dreaming
Photo Credit: Courtesy of Absolute Publicity