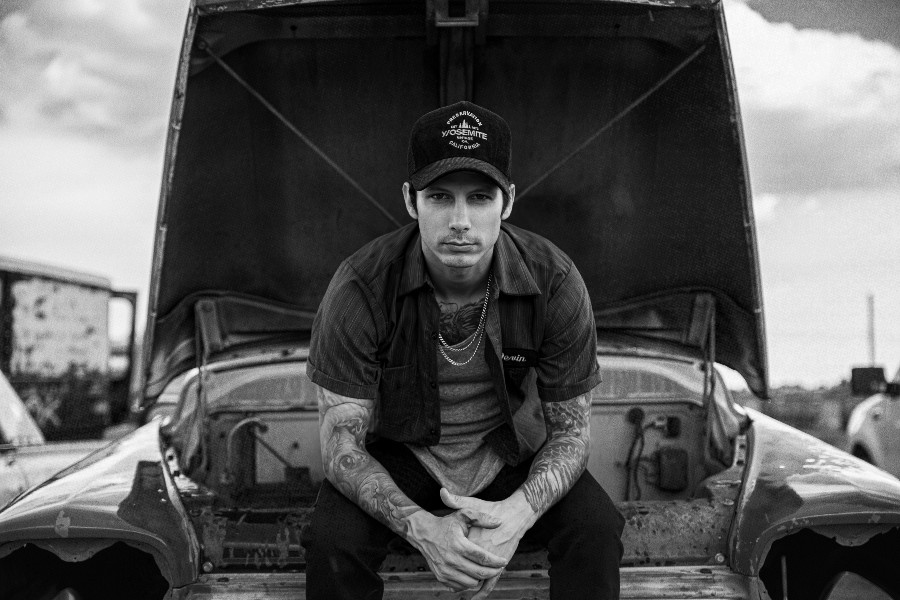 Devin Dawson's The Pink Slip is out! The six-song EP is his first release since his debut Dark Horse album came out in early 2018, and he admits much has changed, in every way, since then.
"I really do believe I've come a long way since Dark Horse, vocally," Dawson told Everything Nash. "I think three years, four years on the road will do that to you. I think you get to know your voice a little bit better. It's one of those things where sometimes, a song from Dark Horse will come on randomly in my truck, and I'll be like, 'Wow, I sounded a little different back then."
Dawson wrote or co-wrote all six songs on his new record, teaming up with his songwriters like Ben Rector, Laura Veltz, Nicolle Galyon, Jordan Reynolds, and even his own brother, Jacob Durrett. The Pink Slip is a little more country than his previous record, a natural progression as Dawson continues to evolve as an artist and songwriter.
"I think that's always the goal," the 31-year-old acknowledged. "The balance of that is always the hardest thing. I think about that the most. It's like, 'Is this a song that I've said something that no one has said before? Is this a song that is 100 percent me? Is this a song that's going to challenge my listeners? Is this a song that radio can play? Is this a song I can play live?' I really believe that all of these songs kind of check all those boxes."
Most of The Pink Slip was recorded before the COVID-19 shutdown. In an effort to keep everyone safe, including his producer, Jay Joyce, who he says is high-risk, Dawson decided to stick with these six songs for now, with a goal of releasing more in the future.
"I think the priority for me above anything else was just to put out music," Dawson acknowledged. "I didn't want to wait another year to see what was going to happen with COVID so that we could get in and finish a full album in the right way, and do all the notes and redo this … you know what I mean? I really liked these six songs. Everyone liked these six songs. We have these finished. Why are we going to wait?
"I don't want my fans to wait any longer," he added. "I want them to have music. I want music. It's been so long since Dark Horse. And so it was more just following the priority of getting as much music out as soon as possible, obviously with the most quality that we were able to do."
Included on The Pink Slip is "He Loved Her," a tribute to his grandfather, with the video starring both of his grandparents.
"The cool thing about that video is that some videos are so thought out and high production," Dawson noted. "You travel and you have all this editing, and it's just this big production in some videos, depending on the song and the idea, or just super simple and low budget. And it doesn't matter because all the heart is in the subject. Other than the fact that we didn't really have a whole lot of options to do much because of COVID and things like that, I just wanted to go home and hang out with my grandpa and do what I normally do."
Purchase The Pink Slip at DevinDawsonMusic.com.