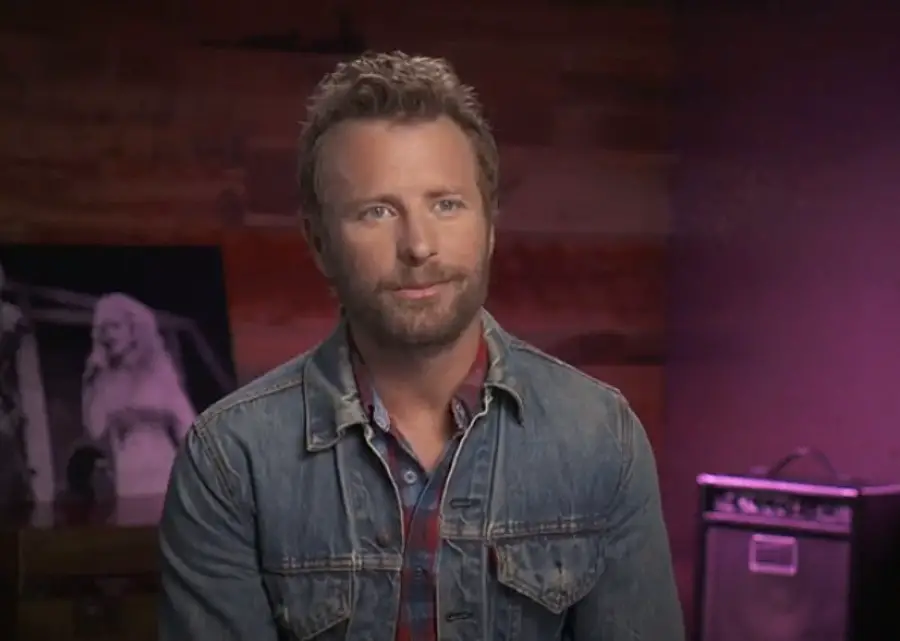 Dierks Bentley will soon kick off his High Times & Hangover Tour, playing five back-to-back nights of shows in clubs, before launching his Beers on Me Tour in August, playing amphitheaters all over the country. The 2021 tour makes Bentley part of a small, but growing, list of artists who are stepping back into the touring world, as the number of COVID-19 cases sees a steady decline, for the first time in more than a year, thanks in large part to the vaccine.
"I got Pfizer and I felt really good about it," Bentley tells Rolling Stone. "The science says if you have it, you can't get it, you can't spread it. It's the psychology of, this is the first time we've been together when nobody wore masks in the room, but when we got together two weeks ago everyone was still masked up. You can see it slowly unraveling and people getting more comfortable with it. I'm totally comfortable with it because I trust science. Even my kids, they have a much bigger risk getting hurt in a car crash than they do [from] COVID."
The Arizona native passes no judgement on those who choose not to get vaccinated, as long as their choices don't interfere with the ability of artists to do what they love most: perform for their fans.
"If you haven't gotten one, I respect your choice not to get one, but it's like buying a ticket to go to a ski mountain: at this point, you've got to assume your own risks," Bentley reflects. "There are inherent risks you assume coming to a concert. You had a chance to get the vaccine. You don't want to get it? Cool. But don't sue anybody if you [get sick]. Don't sue me or the promoters, because that's gonna kill music. So I have zero reservations about it all."
Bentley might not be afraid to resume touring, but he isn't immune to the lingering fears of the lingering impact of COVID-19.
"Do I think it's over? No," Bentley admits. "Other strains could come in the back door and this fall could be completely off again. I worry about that more than I worry about COVID. I just worry about this not being over because enough people didn't get vaccinated and some side strains were allowed to grow."
While some might think Bentley's choice to start performing in clubs is his chance to get his proverbial feet wet, the 45-year-old says it is actually the exact opposite.
"In some ways, if you can play a club, you can play anywhere," Bentley concedes. "Clubs are hard. Amphitheaters are easy. Amphitheaters you have a huge stage, sky, stars. People are mingling. You have a big video wall, lights. It's easy to hide up there. But a club is like, people are right in your face. I feel like if I can do this, I can do anything."
Find a list of all of Bentley's upcoming shows at Dierks.com.