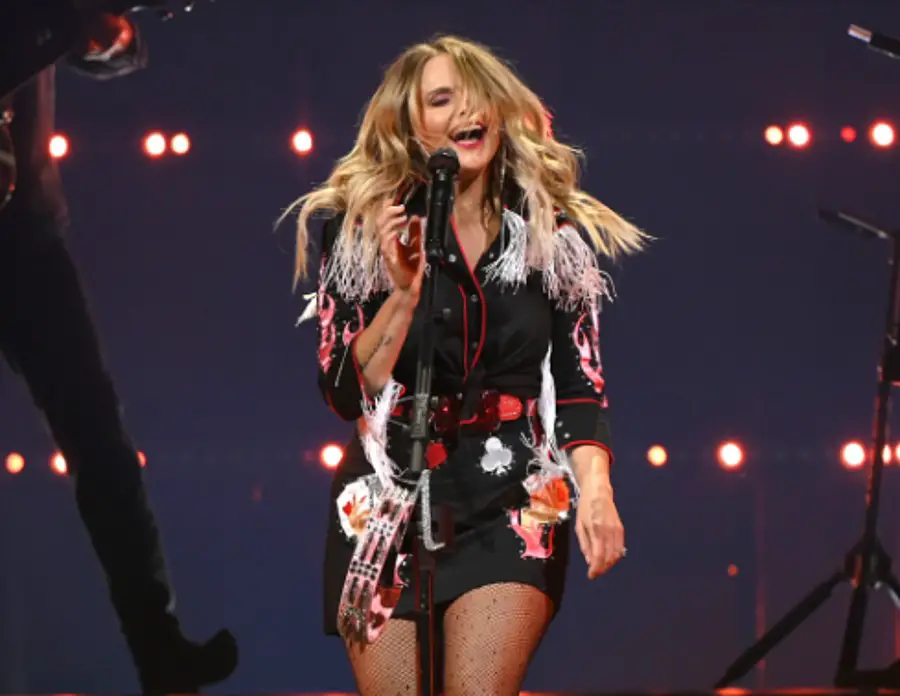 Miranda Lambert is once again charting new territory, but this time with a restaurant, not her music. The 37-year-old will open Casa Rosa, a restaurant and bar in downtown Nashville, joining the ranks of artists like Luke Bryan, Dierks Bentley, John Rich and more.
"It's a very big deal to me to represent the female vision of a restaurant/bar on Broadway," Lambert tells Sounds Like Nashville. "Growing up in Texas, I'm such a huge fan of Tex-Mex. It's food that I love and now I get to bring that to Nashville to a bar with my name on it. I've been very involved in the design because I want people to have a place that feels like my taste and so it mattered to me when folks go there, they feel like its Miranda's place."
The menu for the restaurant, scheduled to open this summer, boasts unique items like Smoked Brisket Nachos, flavorful tacos, and a Hot Chicken and Waffle combination that will be available for weekend brunch.
Lambert can likely focus more on Casa Rosa, now that her The Marfa Tapes album, a collaborative effort with frequent collaborators Jon Randall and Jack Ingram, is out. The 15-track project was recorded in Marfa, Texas, a place the threesome frequently gather to write songs.
"We wanted the sound quality good enough for people to hear us and so we took two microphones back out there," Lambert says of recording the songs in Marfa. "We didn't want it to sound polished or ruin the whole idea by overproducing. I think we did a pretty good job of keeping it pretty raw and real. You have to listen a little harder because there is a lot of noise and we wanted that noise in there because that paints the picture of where we were."
The three songwriters penned plenty of songs in Marfa, including both "Tin Man" and "Tequila Does," songs Lambert already included on other projects but felt they were vital to The Marfa Tapes as well.
"We want people to feel the whole range of emotions that we felt when we were down in Marfa writing, and I think you really get a window into that when you hear those two songs in their rawest forms," Lambert reflects. "This collection of songs just felt right. There's some fun, there's some really sad, heart-wrenching songs, and then there's some good ole country stuff and stuff that sort of harkens back to the roots of the music that we all grew up on and listen to and bond over."
The Marfa Tapes can be purchased at MirandaLambert.com.