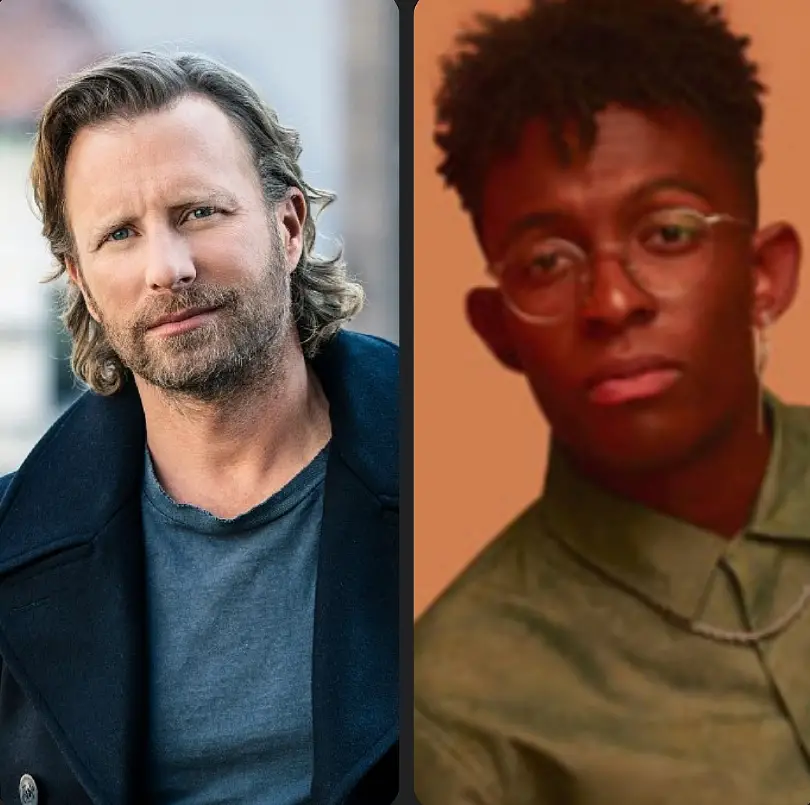 Dierks Bentley will likely soon have another No. 1 hit on his hands with "Beers on Me," his collaboration with HARDY and Breland. Bentley had already planned on having HARDY join him on the fun tune, but credits the addition of Breland to a break in the studio, while working on "Beers on Me," and a newspaper article.
"It's really been a dream to get to work with Hardy and BRELAND, and it came about so organically," Bentley reveals to UMG Nashville. "I wrote 'Beers On Me' with HARDY and some other people, and I just asked HARDY if he'd take a verse on it. It seemed like a natural song for a duet. But the cool thing is I was in the studio working on the third verse, and I took a break. I was reading an article in the paper about a guy named Breland. And it just hit me, maybe I should invite this guy in to sing the third verse."
Bentley didn't know the rising star when he called him and invited him to sing on "Beers on Me," but he quickly realized Breland's undeniable talent.
"He came in the next day," Bentley recalls. "He rewrote the verse entirely – totally different verse – made the song 100 times better and then sang on it with the most beautiful voice I've ever heard. So, it's just been a really awesome collaboration, totally organic, just kind of a meant-to-be thing, and so excited seeing this song do as well as it has on the radio."
Bentley will kick off the summer leg of his Beers on Me Tour on May 27 in Welch, Minnesota, with Ashley McBryde and Travis Denning serving as his opening acts. He will also resume his Seven Peaks Music Festival, September 2 to 4, this year in Buena Vista, Colorado.
"I can't overstate how much it means to be able to say that Seven Peaks is officially coming back," Bentley says. "We found the perfect new location for the festival in Villa Grove. Everyone knows how much I love Colorado and how important it was for me to find a home for this one of a kind event that encompasses all the magic of the beauty of the state. This year's line-up is so good; I can't wait to share what we have planned for this year's festival in the coming days."
Find music and tour dates at Dierks.com.