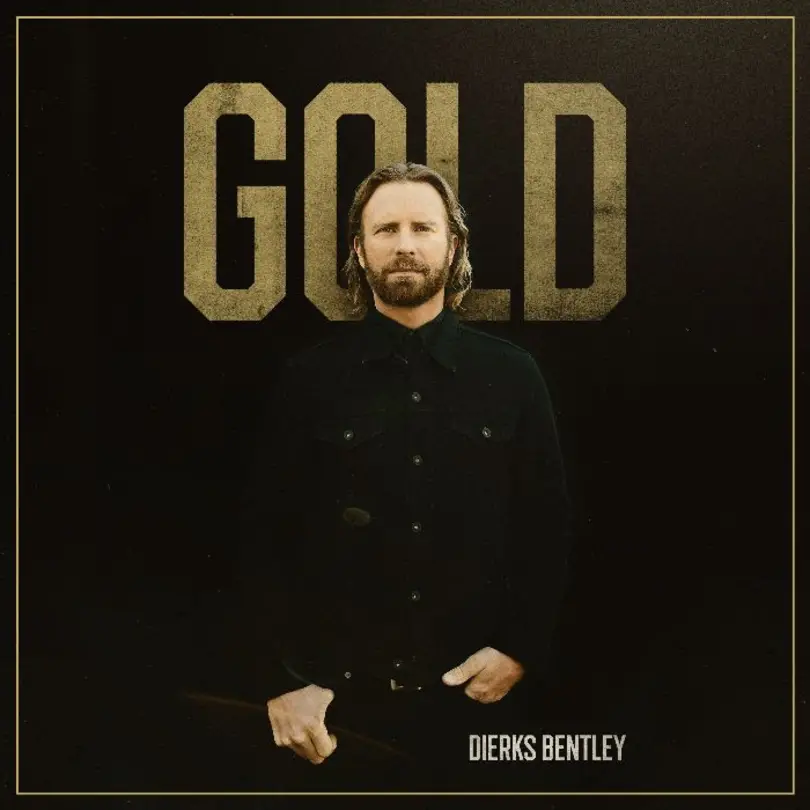 Dierks Bentley has a new single out, and a new album on its way. The Arizona native just dropped "Gold," the lead-off single from his forthcoming tenth studio album, which he is working on now.
Bentley wrote "Gold" with Ross Copperman, Luke Dick and Ashley Gorley, inspired by finding the silver lining amid time off the road due to the pandemic.
"2020 was a chance for me to give my guitar and the road a little rest," Bentley explains. "It gave me the chance to spend a lot more time adventuring outdoors with family and friends, but also alone. It also gave me time to reset and rekindle my love of country music and a lot of the types of songs and sounds that I fell in love with when I first got to Nashville. I think you'll hear that in this first track, but it carries across the whole album."
As Bentley looks ahead, he finds "Gold" to be the perfect song to introduce his next set of tunes, and what fans can expect from him moving forward. A singer, songwriter and business owner, with both his Flag & Anthem clothing line and his Whiskey Row bar, in addition to his successful music career, the 46-year-old is learning to embrace, and balance, all of it.
"I think one of my goals is really … and I think 'Gold' speaks to that a little bit, is just being present and being excited about all of it," Bentley tells Forbes. "This is where my life is right now. It's pretty crazy and it's all happening at once. You can't put it off. … So just trying to lean into it and not have a defensive posture is something I always tell myself when it comes to all this stuff."
When the pandemic hit, Bentley and his family left Nashville for Colorado. What they thought would be a brief respite turned into an entire relocation, with the family of five only recently returning to Music City.
"I needed a break from it all," Bentley explains. "I came back excited to be back in Nashville and with more gratitude than ever for the town and for all that it's given me. The song's a lot about being present in the moment. You're recognizing that the grass isn't always greener – although the mountains are taller in Colorado – but it's pretty good where you are. It's a message as much for me as it is for anybody else."
Bentley is currently on his Beers On Me Tour. He will also return to host his Seven Peaks Music Festival on Labor Day weekend. Find music and tour dates at Dierks.com.