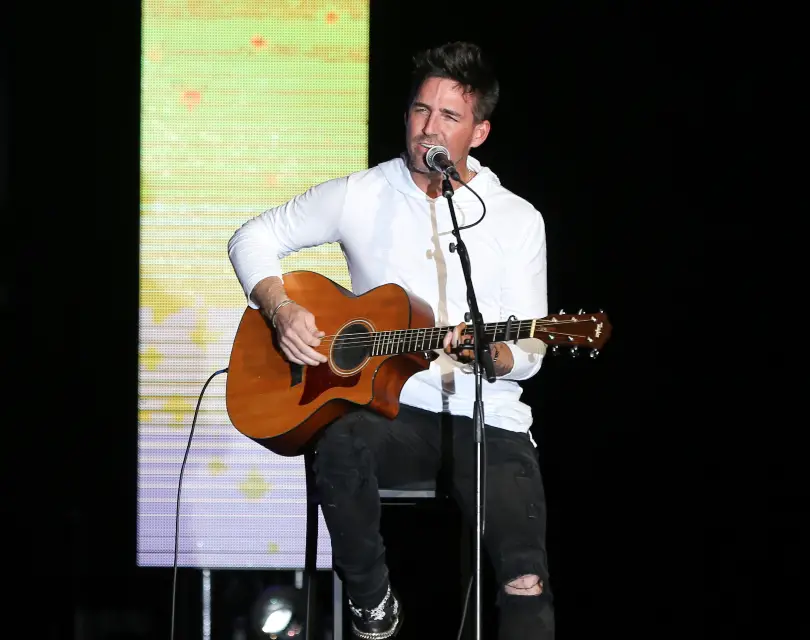 Jake Owen is much different than the man he used to be. The Florida native reveals on social media that he just celebrated 317 days of sobriety, after an incident last year made him quit drinking entirely.
"317 days ago I embarrassed myself after drinking too much alcohol one night. It wasn't the first time either," Owen shared. "The next day I told myself, 'never again.' I am better than that, and the people I love the most deserve better. My family, my little girls, and my friends.
"Just wanted to share my journey in case anyone woke up this morning and wants to make a change," he continued. "None of us [are] perfect… I'm just trying to be the best version of myself these days."
Owen shared the news shortly after he posted a video on social media, expressing his gratitude for his fans, while lamenting his oldest daughter, nine-year-old Pearl, leaving to go back home to start school.
 

I love ya.

Posted by Jake Owen on Thursday, July 28, 2022
"What I'm trying to tell you guys this morning is, somebody loves you," Owen said. "And I know somebody loves you too. I'm a little sentimental and emotional this morning. My little girl Pearl is about to leave the summer, and go back to school, and I just want you all to know how much I love you, and how much I appreciate you seeing her side stage taking care of her this summer. Call someone today. Tell them you love them. Everybody deserves to hear from someone how much they're loved and appreciated. I appreciate you guys and I love you. I'm very grateful for this life I get to live, thanks to all y'all."
Owen is celebrating a Top 5 hit with "Best Thing Since Backroads." The song is from a forthcoming new album, although the 40-year-old admits he almost passed on the hit single.
"It was an immediate 'No' for me," Owen recalled on Audacy's Katie & Company. "They said 'Hey, you need to listen to this song, It's called 'Best Thing Since Backroads' and I [was like] 'Nope!' I was like, 'I don't want to, I'm not going to listen to it because I'm not going to sing another song [about backroads], I've heard too many songs about backroads."
Fortunately, Owen's team prevailed, and once he heard "Best Thing Since Backroads," he knew he wanted it for himself.
"My first instinct was, 'I don't even want to hear this song,'" Owen recalled. "Thankfully the people that I work with that trust and love me, and likewise, I put a lot of faith in them and they were correct."
Owen has plenty of concerts on the schedule over the next several months. Find music and tour dates at JakeOwen.net.