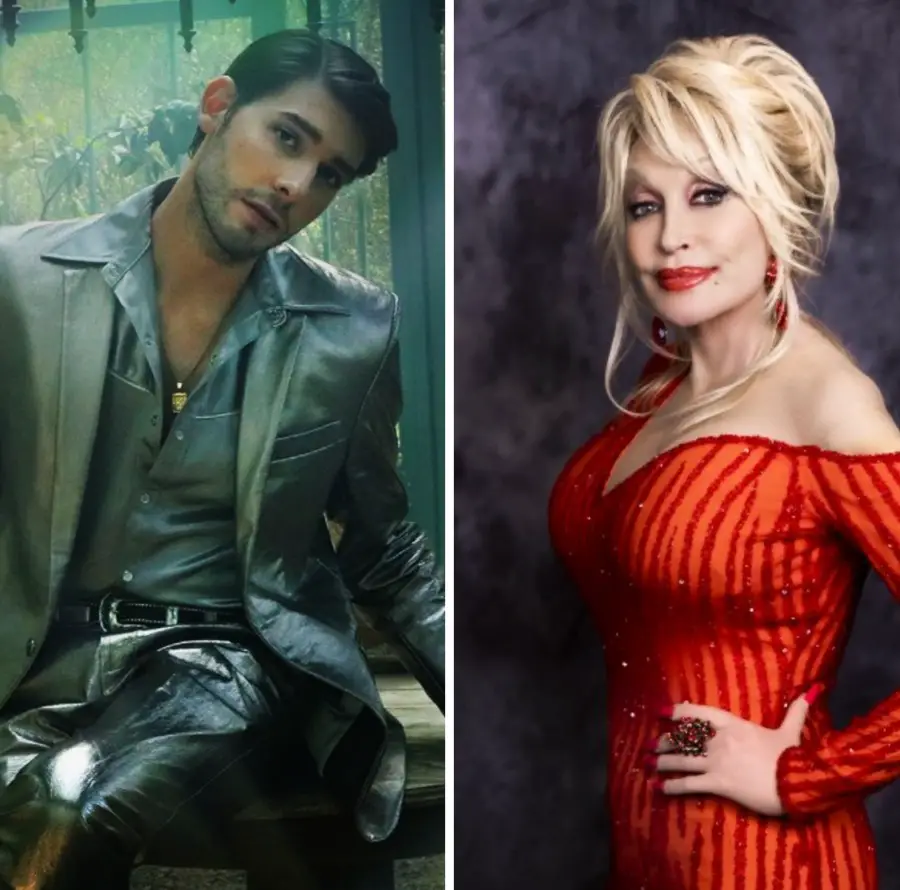 Sam Williams' new song, "Happy All The Time," features Dolly Parton on the track. Williams, grandson of Hank Williams, and son of Hank Williams, Jr., enlisted the help of the Country Music Hall of Fame member for the pensive song, which is from his upcoming 10-track Glasshouse Children album, out on Friday, August 20.
"A few years ago, I was making my son breakfast," Williams recalls to Everything Nash. "My manager calls me and she says not hello. She says, 'We have to get Dolly on 'Happy." I said, 'You just like really ruined my day, and I'm going to call you back later. Let's go after smart, attainable goals here.' At that point, I started focusing all of my energy on that and really trying to get it to happen, trying to manifest it and try every professional avenue possible."
Williams acknowledges that some may think it was an industry connection, but he says in reality, the way he ultimately got Parton to sing on "Happy All The Time" was much more personal.
"One of my close friends, a songwriter, is really close friends with a friend of Dolly's. and she had heard songs of mine," Williams shares. "This friend had heard songs of mine and seen some performances and stuff, and just felt a little bit called to me. I got to meet her and brought up this idea about 'Happy All The Time,' and played her the song."
Fortunately, the friend agreed, and suggested Williams write a personal note to Parton about why he wanted her to join him on the song.
"I borrowed a typewriter," Williams reveals. "I typed out the lyrics out to it, laminated them, and I brought her a song pitch care package basically. She ended up loving the song,  loving my voice, and the things I had to say to her in the letter. This was 2019, and she was slammed busy. She did the nine-minute tribute performance on the Grammys, and went to London and, and debuted 9 to 5 on Broadway. She came right back to Nashville and cut her vocals for 'Happy All The Time,' like it was nothing."
Williams might come from country music royalty, but he never expected Parton to agree to join him on the track.
"I got to meet her a little bit shortly after," Williams says. 'It's absolutely insane because I don't know why she did it, and she definitely didn't have to. It was just so validating for me as a songwriter and as an artist, because when I got 'Happy All The Time' back completed, I was like, 'Whoa, what do I do from here?'"
Glasshouse Children also includes "Kids," featuring Keith Urban. Pre-order the record at SamWilliamsOfficial.com.
Photo Credit: Courtesy of BB Gun Press / Alexa King