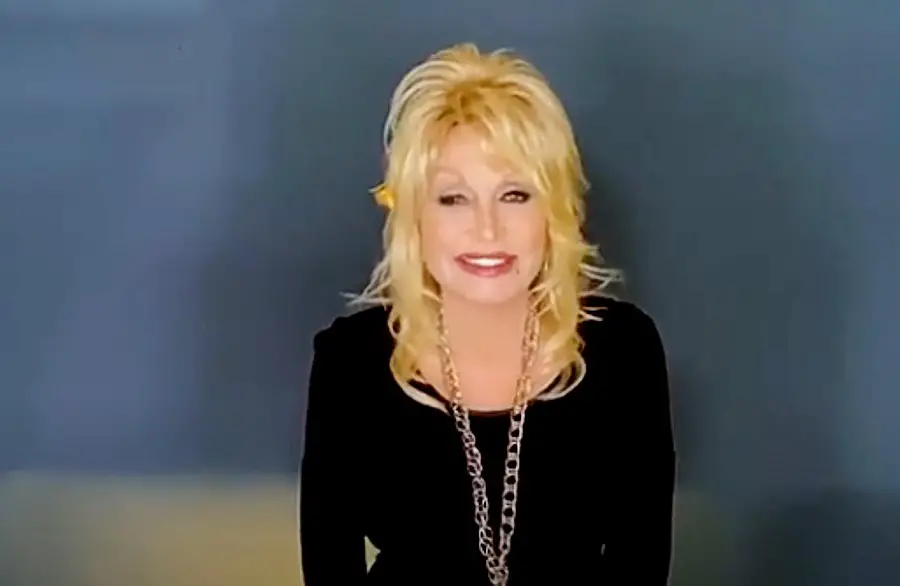 Talk about a match made in Heaven! Dolly Parton has been with her husband, Carl Dean, for 56 years, dating for two years before getting married, with their love continuing to grow stronger with time. The 74-year-old reveals how they manage to still keep their romance alive, which includes more small gestures than grandiose ones.
"We still have our little times, like in the springtime when the first yellow daffodils come out," Dolly told People. "Even if there's still some snow around it, my husband always brings me a bouquet. And he'll usually write me a little poem. Which to me, that's priceless. That's like a date in itself."
The couple also finds time to get away — although where they spend the night is a bit surprising.
"I'll cook the stuff that I know we love," Dolly shared. "I pack it up in a picnic basket. And then we'll go find some riverbank somewhere with our little camper, park, have a picnic. Or we'll pull up to some little Days Inn motel, go in as long as the bed's clean and there's a bathroom. We just do our little things like that. Or I'll do a candlelight dinner.
"We don't make an issue of it," she continued. "It's like certain days, you feel a certain way. And I'll say, 'I'm going to surprise him. And we're going to have real cloth napkins and real crystal. I'm going to put the real china out instead of the paper plates we usually eat on because we don't want to have to wash dishes.'"
Dolly might be one of the most famous faces in country music, but she says her husband is most attracted to her confidence.
"That's sexy," Dolly said. "You may not want to dress or look like me. You can take from that to be yourself. I'm a very passionate person in everything that I do, and I think passion has great sex appeal. I think people are drawn to that because it's a magic. It's an energy. And I've always been a great lover because I'm passionate.
"I just feel my sensuality, my sexuality, my passion, and I don't have to apologize for any of that," she added. "I've never been offensive in any way, never tried to be. Or I've never tried to be anything other than just what I am."
Dolly's Christmas album, A Holly Dolly Christmas, will be out on October 2. Pre-order the record at DollyParton.com.