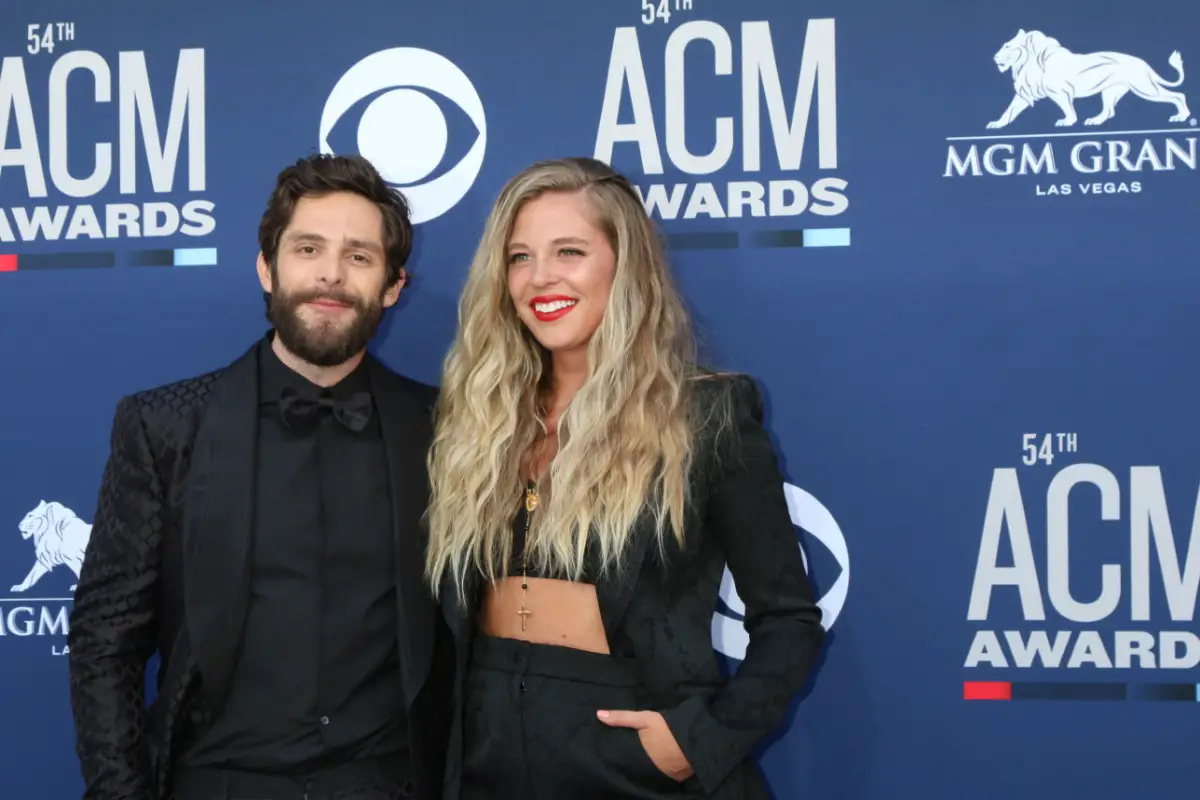 Thomas Rhett and his wife, Lauren Akins, are the proud parents of three daughters, 4-year-old Willa Gray, 3-year-old Ada James, and Lennon Love, who is seven months old. The couple's youngest two children are their biological children, while their oldest was born in Uganda — a distinction the parents try to celebrate as much as possible.
"[It's] something that we talk about really openly," Thomas told Entertainment Tonight. "I think me and Lauren's main thing we want to get across is how proud we are and that we want her to grow up proud of herself and of her family … and to embrace who you are and to embrace your uniqueness and embrace your culture as well. That's something we want to educate her on as long as she's still in our household and even beyond that."
Thomas and Lauren's oldest child didn't have any trouble welcoming her siblings. In fact, the singer says she dotes on her little sisters, especially the baby.
"Willa Gray acts like such a mom now," Thomas boasted. "Ada James is a little young to kind of take on that role, but Willa… I mean, she'll feed her. She'll comfort her. She'll hold her in her lap. She can hold her standing up now. So, it's been really cool to just watch them become amazing big sisters to Lennon."
Thomas is also proud of how well Willa Gray does in school, which she is already excelling in.
"Willa Gray is one of the smartest that I've ever met," the reigning ACM Entertainer of the Year insisted. "She is so smart. Even when she comes from school, her teachers… the main thing they're saying is how intuitive she is and how much she recognizes at a young age."
Thomas and Lauren already have their hands full, but he hints they would still like to have more children — eventually.
"I feel like at this point I perfected the girl dad role, so if we had another girl I would be thrilled. I would like a boy at some point, for sure," Thomas said, adding that Lauren "might need a year just to come up for air."
"Maybe in a couple years we'll start trying again, because my wife does want five kids. So, we'll see what happens," he continued. "Adoption is very important to us and our family and there's a few people in our family who were also adopted. It weighs pretty heavy on our hearts, so we would love to do that again."