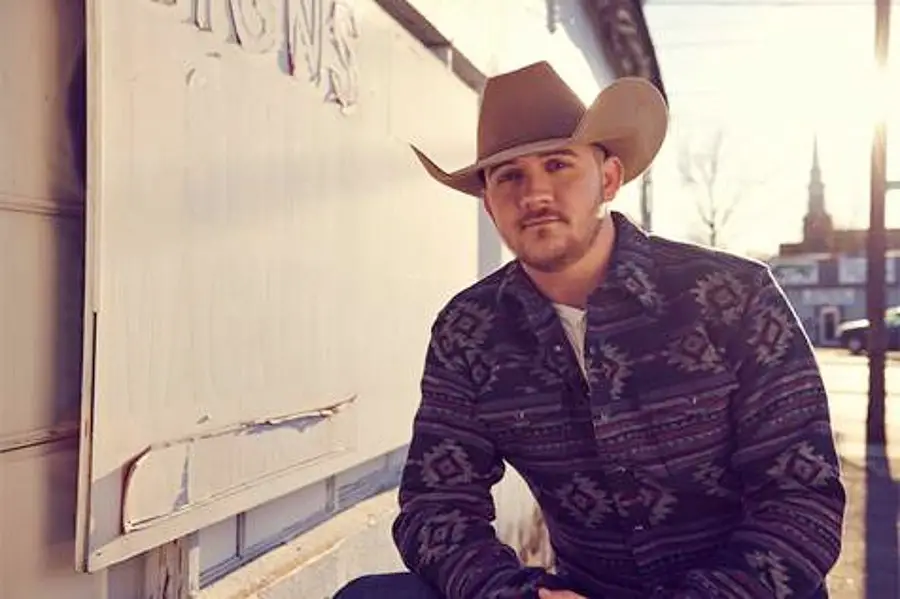 Drew Parker will cross one big item off his bucket list on Tuesday, September 14, when he makes his Grand Ole Opry debut. The rising star, who is currently serving as the opening act on Luke Combs' What You See Is What You Get Tour, was given the good news of his invitation to perform by Combs in July.
"They lied to me, because I was told that we were shooting a content video for 'Forever After All,' which is a song that I co-wrote with Luke," Parker tells Everything Nash. "That's what I was told, that we were videoing the thing for. And so we're talking about 'Forever After All,' and all this stuff, and then Luke says something about how there was this moment while writing that song that was like a high five moment, where it was like, 'Man, we killed that. We did a really good job.'
"And then he goes, 'Another high five-able moment is when you make your Grand Ole Opry debut on September 14th," he continues. "It caught me so off guard. I was just like, 'Wait, what? Say it again.' And when they confirmed what he had said, I just lost it."
Parker, who grew up singing in Georgia, has already accomplished many of his biggest goals, but none as big as performing on the sacred stage.
"That's number one on my bucket list," Parker says. "It doesn't get any bigger than playing the Grand Ole Opry, in my opinion. That's where everyone stood. That's kind of where the dream for me was born. I have a picture of me at ten years old standing on that stage doing a Grand Ole Opry tour. The Grand Ole Opry, I've seen Tritt, Porter Wagoner, Hank Williams, Jr., Little Jimmy Dickens. That is where some of this dream of me playing country music was born, was on that stage and in that venue at ten years old. So it was a very, very pivotal and pinnacle moment for me."
Parker's debut single, "While You're Gone" is quickly climbing the charts. The song, which Parker wrote with Jameson Rodgers, was influenced by their shared love of '90s country music.
"To me, back in the '90s, when people would write songs, you could listen to them two different ways," Parker reflects. "You could hear a sad song, but if you listened a little deeper, it might have this comical element to it, or something that had two sides. For instance,  I mentioned the song, 'Every Light In the House Is On,' by Trace Adkins. I was like, 'Let's write a song like that.' What's funny about 'Every Light In the House Is On' is, it's a sad song. It's somebody missing somebody really bad. The funny part is that they literally are turning every light in the house on to let them know that they're missing them, or that they're still there and they can come back whenever they want to."
Parker will perform at the Grand Ole Opry alongside The Isaacs, who will be officially inducted as members during the broadcast. For all of Parker's upcoming shows, as well as his music, visit his website.