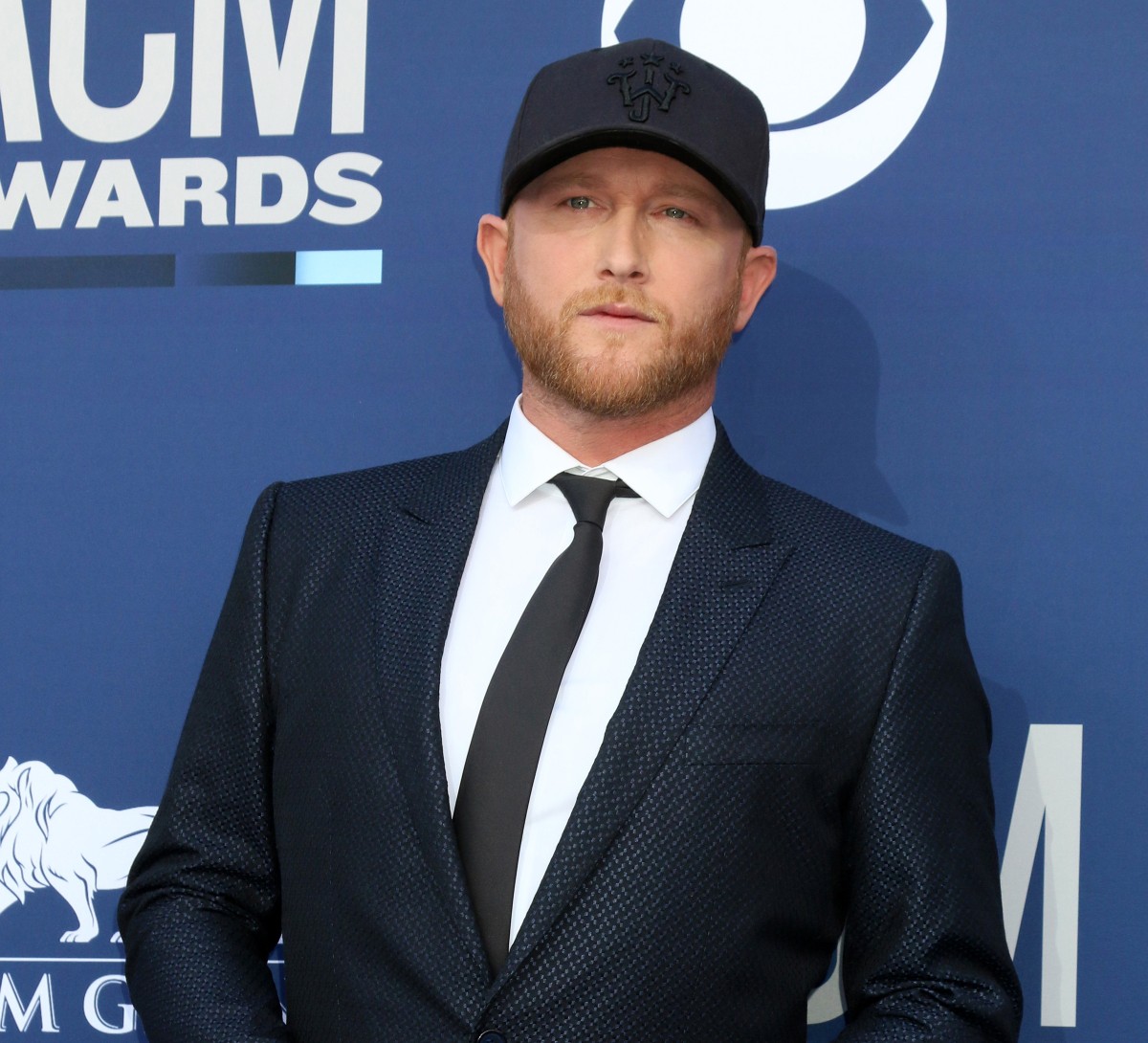 Cole Swindell is mourning the loss of his mother, Betty Carol Rainey, who has passed away. Swindell revealed the heartbreaking news on social media.
"Took this on the flight home to Georgia this afternoon," Swindell wrote on a photo of the sky taken from the airplane. "Lost my sweet mom today. I know she's up there. Gonna miss her so much. Love y'all."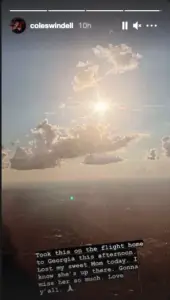 Swindell praised his mother in the liner notes for his sophomore You Should Be Here album, released in 2016.
"MAMA — I wanted to put you at the end of my thank yous so you would stand out like you deserve," Swindell wrote. "This record is for you! Thanks for being the one person who has been there for me all 32 years of my life. You have raised me into the man I am today, and I'll always thank the Lord for that. You being proud of me makes every hard day worth it.
"I'm so ready for you to come out on the road with us and enjoy some shows! Thanks for letting me chase this crazy dream. So proud to be YOUR son," he continues. "I love you. This album is dedicated to Bombom and Dad."
The title track of You Should Be Here was written about Swindell's father, Keith, who passed away in 2013. Swindell had just signed his record deal, with Warner Music Nashville, when he lost his father, with his mother becoming his biggest champion — and biggest reality check.
"She's the one that keeps me humble," Swindell told PopCulture.com. "She's the one that, no matter how stressed out I get, if I wanna be here or wanna be there, she is always the first person to remind me, 'Come on, Cole. Think about it. Me and you would have never thought you'd be where you are right now.' I always say that, but I mean it because it takes someone like her to put it all in perspective.
"This world, this business, it keeps you on the ground, always wondering what's next, instead of thinking about, 'Look at what we've done,'" he added. "She's always the one that's the first to remind me, and I can't thank her enough."
A cause of death has not been revealed. Swindell is currently serving as the opening act on Thomas Rhett's Center Point Road Tour. Updates to his schedule can be found here.
Everything Nash extends our deepest condolences to Swindell and his family.