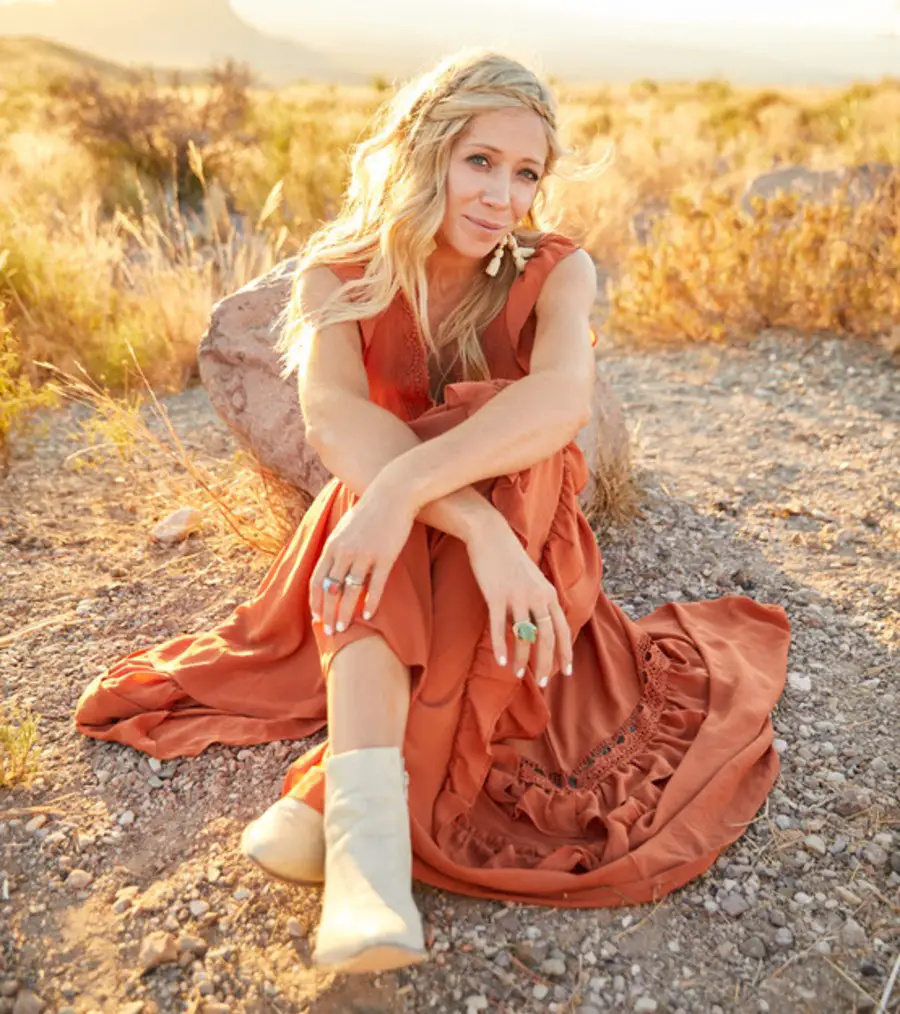 Ellie Holcomb had an entirely new record ready to go, when a trip to the Grand Canyon completely shifted her plans, resulting in her newly-released record, Canyon. The Tennessee native took a much-needed vacation with her family, in the middle of grieving the loss of so many things in her own life.
"Last year, on March 3rd, the EF 4 tornado tore through our Nashville neighborhood," Holcomb recalls to Everything Nash. adding that the tornado went right behind their East Nashville home. "I woke up to the house shaking. It was the scariest night of my life. Beautiful rebuilding after that … The community that happened after that: the food, people playing musical instruments in their front yard; it was such a beautiful thing. So many strangers helping strangers.
"And then a week later, stay at home because of COVID-19 hit, and it felt like community rebuilding and hope got quarantined," she adds. "We all had so much loss, so much trauma, racial and political tension and division, and such a sense of isolation."
It was right after that that Holcomb and her husband, Drew, decided to head to the Grand Canyon for a much-needed getaway.
"I'd written a whole other record about dealing with sorrow," Holcomb shares. "In my own life, I've been learning to grieve and breathe, in some of the deepest canyons in my own heart. I had been on a counseling journey before, and I'd written a record about that. And when I went to the Grand Canyon … I feel like He taught me that there's actually cause for rejoicing, even in the pit, even in the valley. And as it turns out, when you sing in a canyon, the way it echoes off of every single broken piece of those walls; every single broken place, your voice echo is multiplied.
"I think that's what God is in the business of doing," she continues. "I feel like I have all of this courage now, because I'm not afraid of pain or sorrow. We're going to encounter that here. I don't seek that out, but I just know that's a part of being a human in a broken world that God will redeem one day. So it's been really beautiful. The songs on this record sound triumphant to me, even though they were written from a place of a lot of loss."
Now that Holcomb has come through the dark season of her life, she has a message for others who may feel like all hope is lost in their own circumstances.
"If somebody is in the pit of sorrow, I would just say, 'I'm so sorry, and I've been there,'" Holcomb says. "I would just whisper, 'Light is stronger than darkness.' As a person of faith, I think it's the most beautiful story that I know that God himself broke for us so that we'd never be alone in our brokenness, and walked out of a grave so that we could know that no matter what we're in right now … in the end, it's all going to be all right."
"Even though I have a lot of doubts and questions and not all the answers about everything, this story about love beating death is extremely compelling to me," she adds. "And I think if you could let yourself breathe in that sorrowful pit and know that that there's a presence of love that will hold you even there, maybe you're going to discover that you're way stronger than you ever knew that you were."
Purchase Canyon, and find all of Holcomb's upcoming shows, including a concert at the Ryman Auditorium on August 19, by visiting her website.