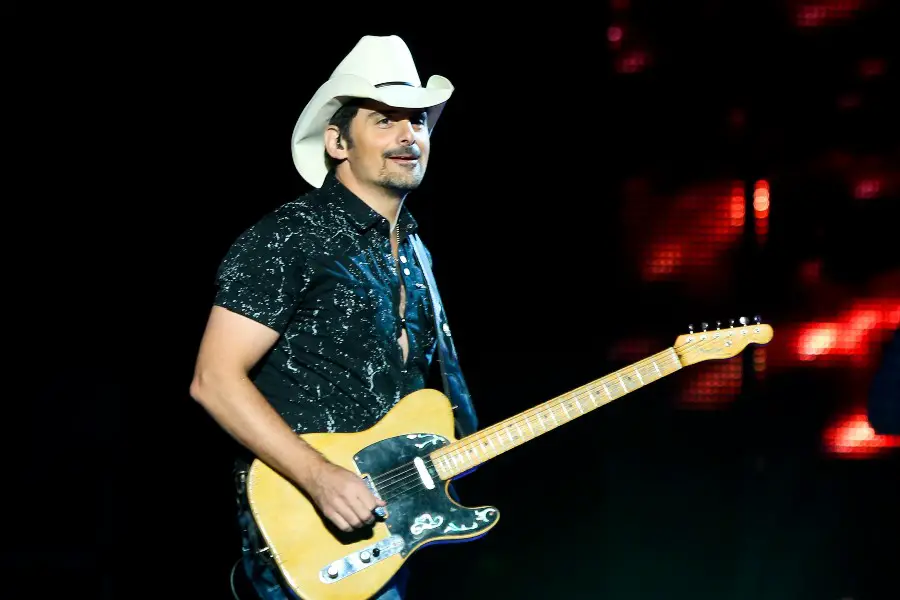 Brad Paisley will headline Nashville's upcoming Let Freedom Sing! 4th of July celebration, but he won't be just performing his own songs. The West Virginia native vows to honor some of country music's legends, who passed away since the start of the pandemic last year.
"To go up and blindly perform without a tip of the hat to Charley Pride and Joe Diffie, John Prine — everything that happened and the empty street of Broadway — there's a lot of, 'Let's count our blessings here, folks,' but with a beer in hand," Paisley says. "It's going to feel both patriotic and a true Independence Day from this [pandemic]."
Paisley performed a drive-in show last July 4th, when everything was shut down because of COVID-19, which is why he is more determined than ever to give people a show they will never forget.
"We tried our best to make something that is going to get us back to the mindset of 'life is good' but also not turn a blind eye," Paisley reveals. "It'll be really, really fun to just watch what happens to people's faces when we play. That's what I'm looking forward to.
"We've built this specifically for Nashville," he adds. "This one, right here, I feel I'm obligated to my town to give us a night we all deserve."
Because all of the Independence Day festivities were canceled last year, the 48-year-old predicts this year's celebration will be one for the history books.
"I get a feeling the 4th of July is going to be … rewarding," Paisley hints. "Especially it being rewarding to play the 4th of July in Nashville with the largest fireworks display in America in any year, but to do it after everybody said, 'OK … we're taking this away. Hope you appreciate it.' It's going to be something else."
As tours begin to resume, Paisley says there has never been a better time to be a country music artist, or a fan.
"There's a collective experience that happens when you are able to be physically close to other people and experience a musical performance," Paisley remarks. "To take that away for a while, you forget the power of a group of people to influence a show from out there in the audience."
Paisley's barometer for his success won't be how many fans are in the audience, or how loud the applause is, but rather, something that has nothing to do with his music.
"If the bars on the street have not run out of beer by the end of it, we've failed," Paisley quips. "But I'd be willing to bet they run out."