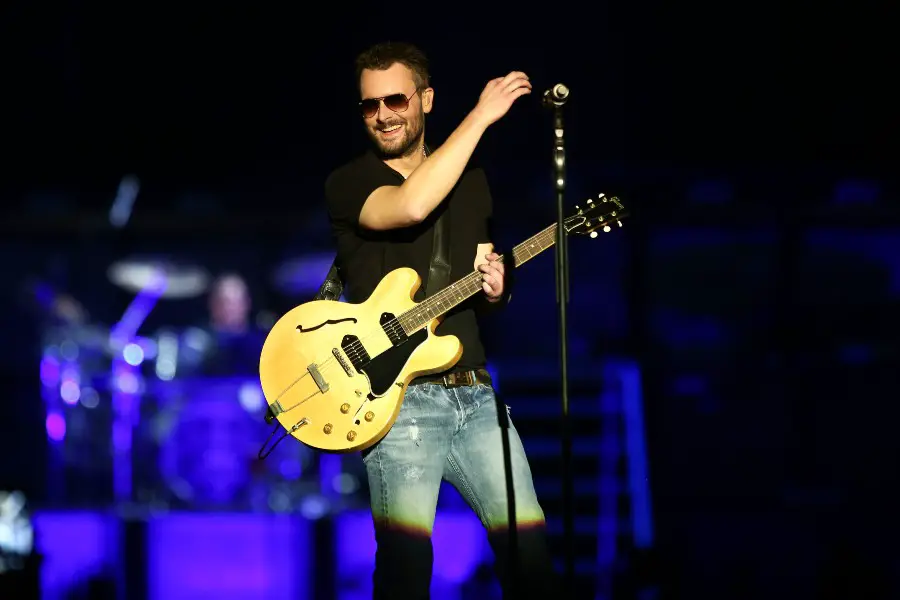 The 2022 Faster Horses Festival is going to be stacked with talent this year. The three-day event, held July 22 to 24 in Brooklyn, Michigan, will be headlined by Eric Church, Tim McGraw and Morgan Wallen. The three superstars join an impressive list of artists also slated to perform, including Jordan Davis, Brothers Osborne, Ashley McBryde, Jake Owen, Michael Ray, Cole Swindell and more.
Are y'all ready? 🐎Faster Horses Festival returns and we're bringing @MorganWallen @ericchurch @TheTimMcGraw and many more to Michigan this July!

Passes and camping on sale Fri, Mar 11 at 10am ET at https://t.co/sU6xtq2e7h pic.twitter.com/Xl2abScs8F

— Faster Horses Festival (@faster_horses) February 9, 2022
Brothers Osborne will perform right before Church, but it won't be the only time they share a stage. Church just announced a new concert date in Milwaukee, which includes the sibling duo.
"It's been great seeing you on the road so far for the Gather Again Tour," Church said in a video posted on social media. "When we announced this tour last year, our goal was to play for as many of you in as many cities as possible. I'm excited to tell you we are adding some one-of-a-kind shows, in some brand-new cities. Milwaukee, you are up first. We did not forget about you.
"One of my favorite cities I've ever played in — we've always had a special relationship there, and you know I could not leave you out," he continued. "We are headed to American Family Field Saturday, May 28th, Memorial Day weekend, for a show that will be even bigger and better than the last time I came to town. And, I'm bringing some friends. Brothers Osborne and Parker McCollum."
It was a perfect day for the end of May… See you in Milwaukee. Tickets on sale February 18 at 10am CT at https://t.co/UW6nq0F87U pic.twitter.com/w2VEaQhAow

— Eric Church (@ericchurch) February 9, 2022
Church spoke out last year, after Wallen uttered the racial slur, showing support for the singer while condemning the hurtful word Wallen said.
"That was a heart-breaking thing, but Morgan — I know Morgan knows — that was unacceptable, and that he messed up," Church told Variety. "He's working on himself. And I'm glad he's doing that. Morgan is a good kid, a good artist, and in my opinion, could help lead this conversation if he does the right things. And I believe he will. He can help here. He could bring about real progress and change."
Other artists performing at the Faster Horses Festival this year include Lauren Alaina, Caitlyn Smith, Morgan Wade, Runaway June and more. Priscilla Block, Restless Road, King Calaway, Ashley Cooke and others will also perform on the Next From Nashville Stage.
All attendees at the Faster Horses Festival will be required to show proof of a COVID-19 vaccination, or a negative COVID-19 test. In addition to purchasing tickets, campsite locations can also be purchased for the event.
Tickets for the Faster Horses Festival will be available beginning on March 10 at 10:00 AM ET. More information can be found at FasterHorsesFestival.com.