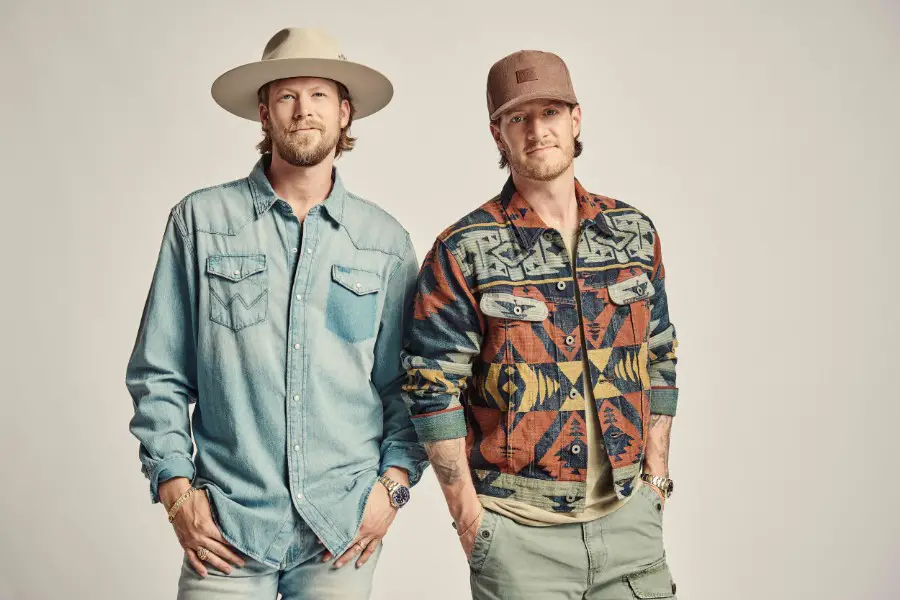 Talk about a match made in musical heaven! Florida Georgia Line's Brian Kelly just revealed he wants to do a duet with the Eagles, especially with Vince Gill singing with the band.
"So fun fact about the Eagles, we now share the same manager," Brian said in a recent episode of FGL House Party Radio with Florida Georgia Line on Apple Music Country. "He's a legend, Irving Azoff … maybe he can make the connect for us to do possibly a song with the Eagles wink wink. That would be a dream come true. I know that Vince Gill is singing with them now, which I can't even imagine. The Eagles were already the Eagles; they were already amazing, and then you add Vince Gill. It's just pretty wild. Hopefully next year we can catch a show and maybe do a collab."
The FGL singer says the Eagles' famous "Hotel California" remains one of his favorite songs of all time.
"It's sexy, it's dark, it's a vibe," Brian shared. "It's one of those songs you kind of want to make a tequila drink to."
Brian also praised musician and rapper Nelly, for giving him some of the best advice he has ever received, although he didn't realize it until much, much later.
"I remember one of the first times that we met, he said 'You're only the new guys once so be good, work hard,'" Brian recounts. "It didn't hit me when I first heard that. I was like, 'That's interesting. I'm sure that's some really good advice.' But we've been doing this for a couple more years since then now, and looking back at that, it's an interesting thought when you're not necessarily the new guy anymore, and you already had that chance to make your mark and meet people and put songs out.
"So as Tyler and I have started Round Here Records, we're investing in these young artists and giving them a different platform in releasing music and it's always at the top of our mind," he added. "You're only the new artist one time."
Florida Georgia Line just celebrated their 17th No. 1 hit, with "I Love My Country." Download the single here.