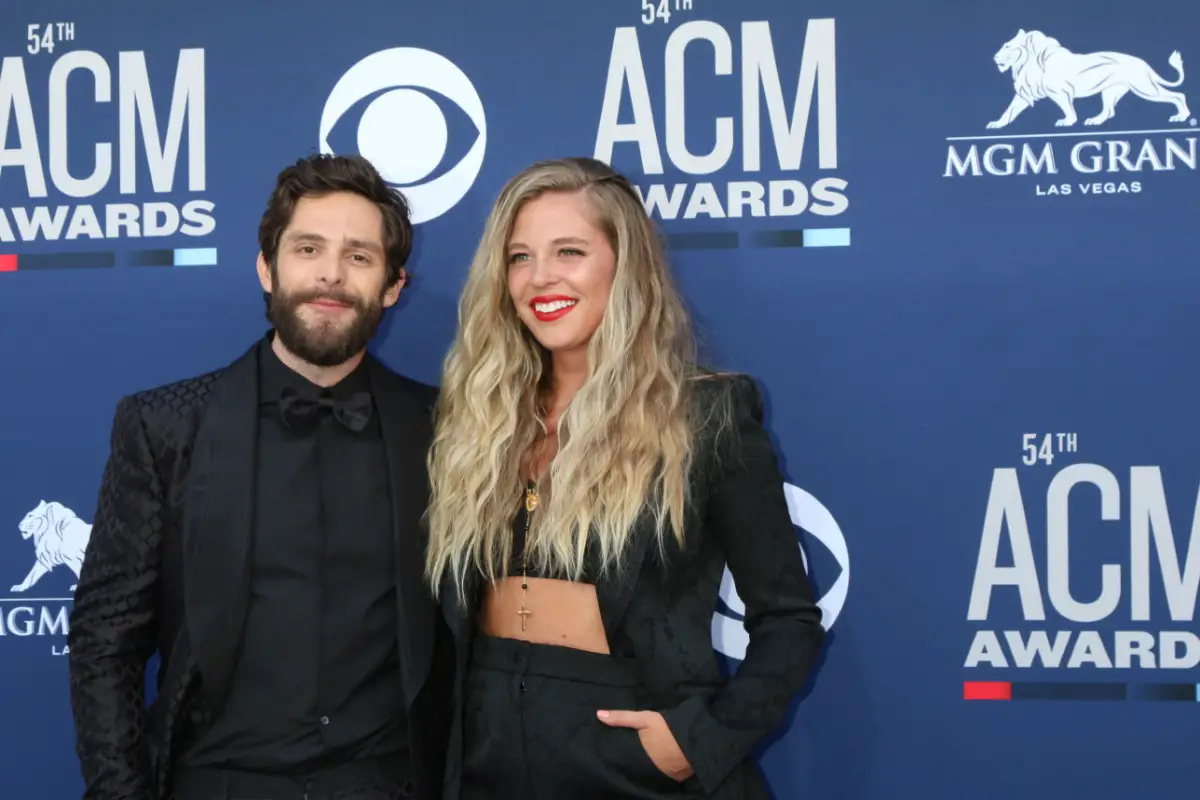 Thomas Rhett's wife, Lauren Akins, revealed in her recent memoir, Live in Love: Growing Together Through Life's Changes, that the couple went to therapy to help them with some marriage issues. Thomas is now opening up about that decision, during a recent appearance on the Bobby Bones Show, sharing the moment that the couple realized they needed help.
"When Lauren was in Uganda … I'm back in Nashville, and I'm playing shows," Thomas recounted. "I remember there was one night where she called me, and it was the second night of our Nashville dates. Literally, every one of our best friends — Lauren's friends, my friends — were all at the show. Lauren called me, because it was like 9:00 in the morning in Uganda. All my friends were on the bus, we're all hanging out, having a good time. She hears all of her friends in the background.
"Meanwhile, Lauren is seven months pregnant, throwing up in a bathroom in Uganda," he continued. "At that moment, that's when Lauren was like, 'We are living two complete separate lives right now.' That was a really humbling experience for me, just kind of knowing what she was dealing with over there, the sense of aloneness, while I'm kind of living life as usual, back in the States. That part was really hard for us, for sure, kind of getting over that, and going through some therapy."
Thomas praised his wife of almost eight years for her honesty in Live in Love, even if it wasn't always easy for him to read.
"It's hard to read in the best way," Thomas explained. "This book really gets into severe detail of the adoption process, of what it was like when we first had kids and what it was like when I first got on the road and she had just graduated from Tennessee with a nursing degree and didn't use her nursing degree. [She] talks about her childhood and what shaped her into the person she is now. And I mean, it's a memoir. So you have to be really invested to know that this is a story of her life."
Lauren's memoir earned a spot on the New York Times Best Seller list. Purchase it at LaurenAkins.com.