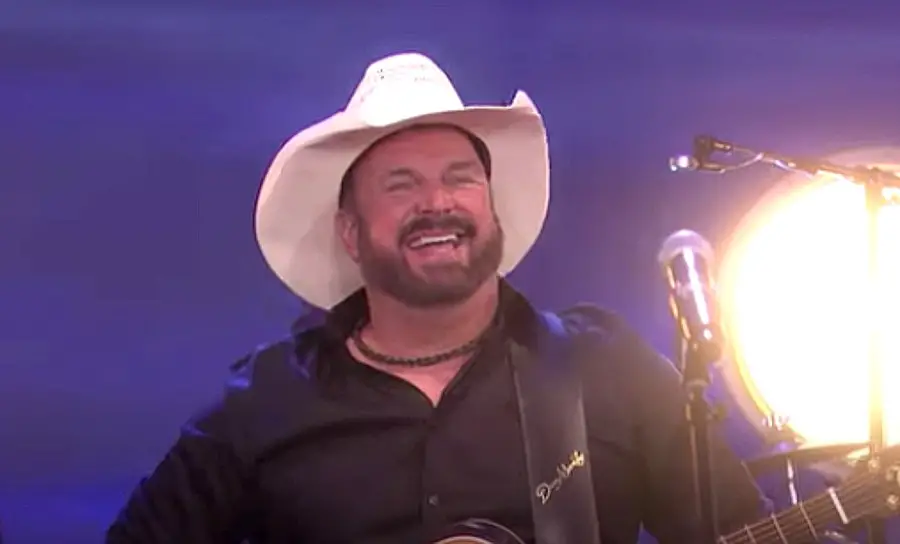 Garth Brooks will pay tribute to Randy Travis on Wednesday, October 13, at the CMT Artists of the Year ceremony. Travis will receive the Artist of a Lifetime honor during the live broadcast.
Chris Stapleton, Gabby Barrett, Kane Brown, Kelsea Ballerini and Luke Combs will be honored this year, along with Mickey Guyton, who will be honored as the Breakout Artist of the Year. In addition to Brooks, other celebrities paying tribute to the honorees include Connie Britton, Eric Church, Lady A, Michael W. Smith, Misty Copeland, Morgan Evans and Nelly.
During the ceremony, all of the honorees will perform. In addition, Walker Hayes will make his awards show debut of Fancy Like." Boyz II Men, Jonas Brothers, Kevin Olusola of Pentatonix and Yola are also scheduled to perform.
It was Brooks who also inducted Travis into the Country Music Hall of Fame in 2016, an induction that Brooks said at the time should have happened much earlier in Travis' career.
"Name me any artist from any genre in the history of all music that took a format, turned it 180 degrees back to where it came from and made it bigger than it has ever been before," Brooks mused (via People). "Randy Travis, I wouldn't be standing here as a human being, I wouldn't be married to Ms. [Trisha] Yearwood, and I sure as hell wouldn't be in the Hall of Fame if it wasn't for you. … Nothing in life makes sense as you get older. It just doesn't. Randy, tonight the world makes a little more sense to me. This is long overdue."
The only other artists to receive the Artist of a Lifetime honor are Reba McEntire, Loretta Lynn, Shania Twain, Merle Haggard and Kenny Rogers.
"To think you receive a Lifetime Achievement award for sharing your heart with the world through music is really beyond words of gratitude," Travis said. "CMT has been so good to me throughout my career and I'm happy they believe I gave something in return. I'm blessed and most thankful."
The CMT Artists of the Year ceremony will air live from Nashville's Schermerhorn Symphony Center on Wednesday, October 13th at 9:00 PM ET on CMT.