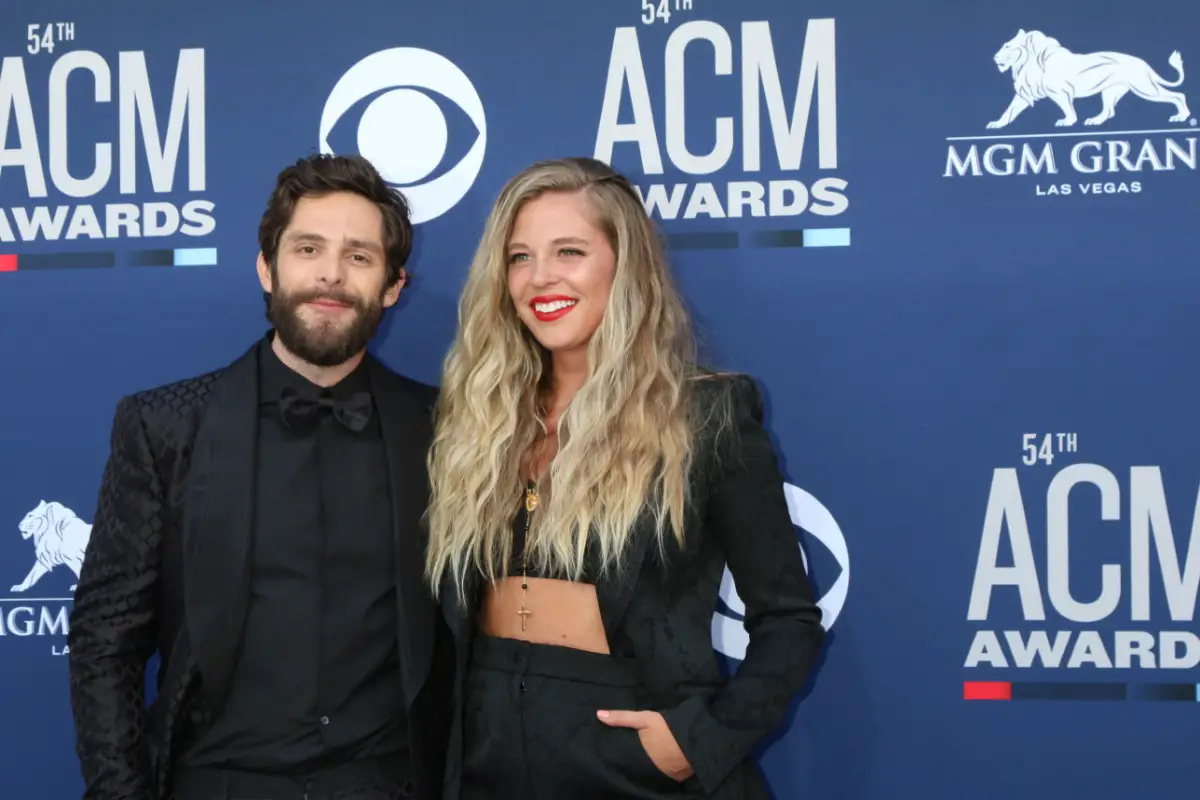 Thomas Rhett and Lauren Akins celebrated nine years of marriage on October 12. The two honored the milestone with touching posts to each other on social media,
"This picture was taken in a field in Tennessee in 2011," Rhett wrote, alongside a photo of Rhett and Akins as teenagers. "I knew from this one night that we were gonna get married and grow old together. Here we are 9 years into marriage. I'm thankful to God every day that you said yes to marrying me! What a wild ride of just being us two for 5 years, to now having 3 beautiful baby girls, to almost welcoming our 4th baby! What is life?!?! I love you so much Lauren Akins and I can't wait to see what the next 50 years has to hold for us."
Akins also honored Rhett, sharing a photo of the two on their wedding day.
"9 years ago today babe 🤍 so grateful for this life with you and our babies," Akins wrote. "Thank you for loving me so well over the years of us."
Akins also celebrated their anniversary with the Live in Love in Commitment episode on their anniversary, from her Live in Love podcast, which featured Rhett as her special guest.
Rhett recently spoke out about his marriage to Akins, insisting that they struggle just like everyone else.
"I think if you would've asked Lauren when she was like 17 years old if she would marry a country singer, her answer probably would have been absolutely not," Rhett concedes to BMLG. "But somehow we made our way back to each other. And she spent the entire first year of my road life on the bus with me and eight of my band members, and has seen probably 6,000 of my concerts, and has just put up with me as a person through all this stuff.
"I just want people to know that our life is not this fairytale land at all times," he continues. "We have our ups, we have our downs, but it's just about like sticking with each other through the thick and the thin, and how much she's had to sacrifice and how much we both had to sacrifice to make this whole thing called music work."