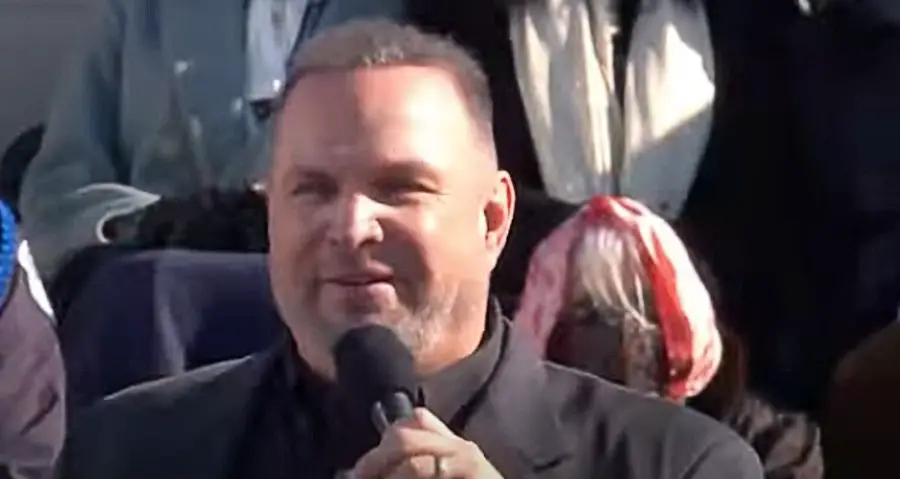 Garth Brooks did much more at the recent inauguration of President Joe Biden than perform. The country music megastar, who sang "Amazing Grace" during the ceremony, also got up close and personal with several former Presidents as well, an unexpected social moment that caused a delay in the entire inauguration, which all started with a greeting from former President Barack Obama.
"I hugged his neck," Brooks tells the Washington Post. "Hugged Miss Michelle … As I'm hugging Miss Michelle, there's the Clintons — so I go over and hug them and tell them I love them. Then I hear this voice go, 'Hell, you love everybody.' I look over and there are the Bushes. Now, 41 — Jiminy Christmas, I worship that man and I worship his family. So I go hug them."
"And now I'm holding things up. It's like, 'Oh, crap!' So you just try and run as fast as you can and get out of there," he continues. "It's gotta be some kind of record. I don't know who has hugged that many presidents in that short of time."
While some had criticism that Brooks performed at the inauguration, at the culmination of one of the most divisive Presidential elections the country has ever witnessed, Brooks spent exactly zero minutes worrying about what others thought of his decision.
"If I do something that pisses you off, that makes you want to burn the CDs, burn them," Brooks said. "I'm not running for President, so I'm not trying to be everything to everybody. All I can be is myself. And if you dig that, great. If you don't? World's big enough. Thank you for the chance to listen."
It's an attitude that has served Brooks well throughout his entire career, and is likely why he is still selling out stadiums, 32 years after his eponymous freshman record was released.
"I just gotta be who I am," the 59-year-old says. "And if that means zero people show up or a billion people show up, you still are who you are."
Brooks will resume his Stadium Tour in July, with shows already sold out across the country. But while he has missed performing during the pandemic, the thing he is ready to do the most is much more intimate than singing before all of his fans.
"I'd probably break down if I got to stare at my wife across the table at a restaurant," Brooks admits. "Just see the candlelight on her face and just stare at her and just order dinner and never eat. And look at her and talk to her. How cool would that be? A waiter coming by and ask if you need anything? I can't help but feel I was taking things for granted. Because those things seem very special now."