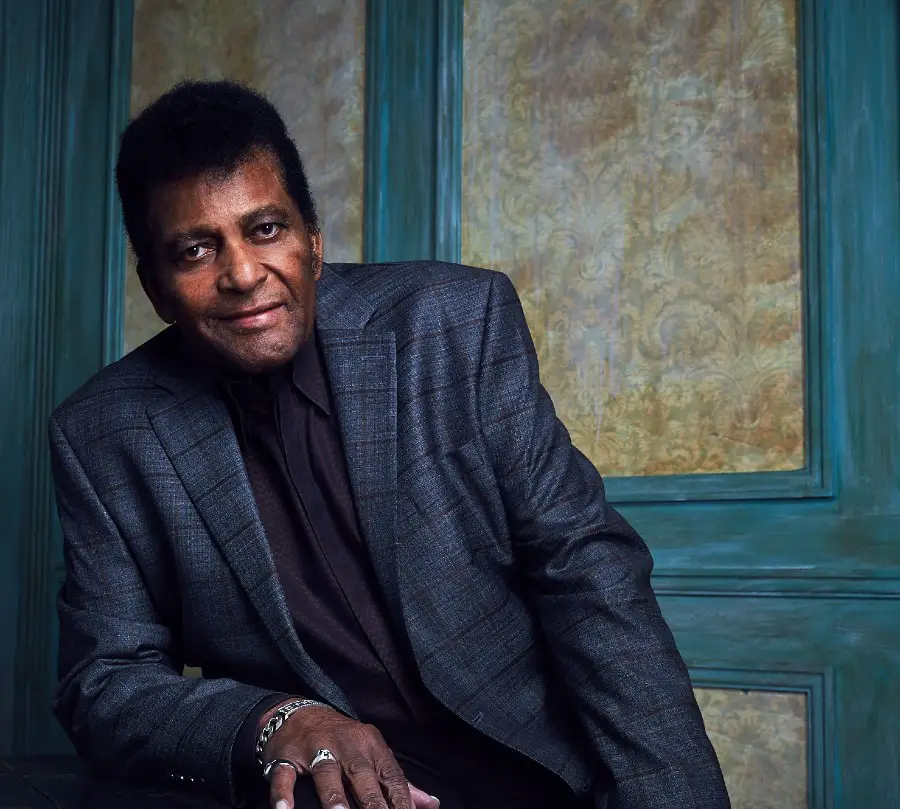 Country music is honoring Charley Pride in a big way, with a 90-minute special, CMT Giants: Charley Pride, honoring the historic singer's legacy. Pride, who passed away last December from COVID-related complications, will be remembered with a star-studded musical program, featuring performances and appearances by Garth Brooks, Reba McEntire, Alan Jackson, Darius Rucker, George Strait, Lee Ann Womack, Luke Combs, Mickey Guyton, Neal McCoy,  Ronnie Milsap and Wynonna, among others. Pride's wife of almost 64 years, Rozene Pride, and his son, Dion, will also appear.
"I am delighted to have so many giants in the business celebrate the legacy of Pride," Rozene says. "He would have been so happy to see the artists give so generously of their time and talent honoring him. This truly is a testament to the impact that he had on the country music community for so many years."
"It's an incredibly great honor to celebrate Charley Pride's career from the perspective of those who knew him best – his friends, family and peers," adds Margaret Comeaux, Executive Producer, CMT. "As a true 'giant' in country music, Charley serves as an inspiration for present and future artists, and his legendary career transcends barriers with music that stands the test of time."
Pride had just been awarded the CMA Lifetime Achievement Award a month before he passed away. His death was mourned by numerous artists, who spoke out after his death.
"We lost a great one today," Keith Urban posted on social media. "Charley was such a pioneer on so many levels, but for me he was among the first country music voices I heard on our family's record player. I sang many of his songs in my cover band days, and so it was surreal to finally be on stage with him at our All For The Hall concert playing 'Kiss An Angel Good Morning.' He was also one of kindest people I've ever met. Peace and blessings to your beautiful soul Charley – and to all of your family today."
"I'm so heartbroken that one of my dearest and oldest friends, Charley Pride, has passed away," wrote Dolly Parton. "It's even worse to know that he passed away from COVID-19. What a horrible, horrible virus. Charley, we will always love you. Rest In Peace. My love and thoughts go out to his family and all of his fans."
"What a sweet & legendary man," Carrie Underwood said. "Whenever he saw you he would offer a smile and tell you your birthday. I don't know how he remembered, but he always did…I'm so glad I got a few chances to be in the presence of Charley. Rest In Peace & sing with the angels…"
"Your voice," tweeted Maren Morris. "Your humility. The fact that the first time I ever visited the Opry, you were backstage holding court and I was trying not to eavesdrop."
Other artists and celebrities appearing include Gladys Knight, Jimmie Allen, Nolan Ryan, Reyna Roberts, Robert Randolph and more. CMT Giants: Charley Pride will premiere on Wednesday, August 25, at 9:00 PM ET.