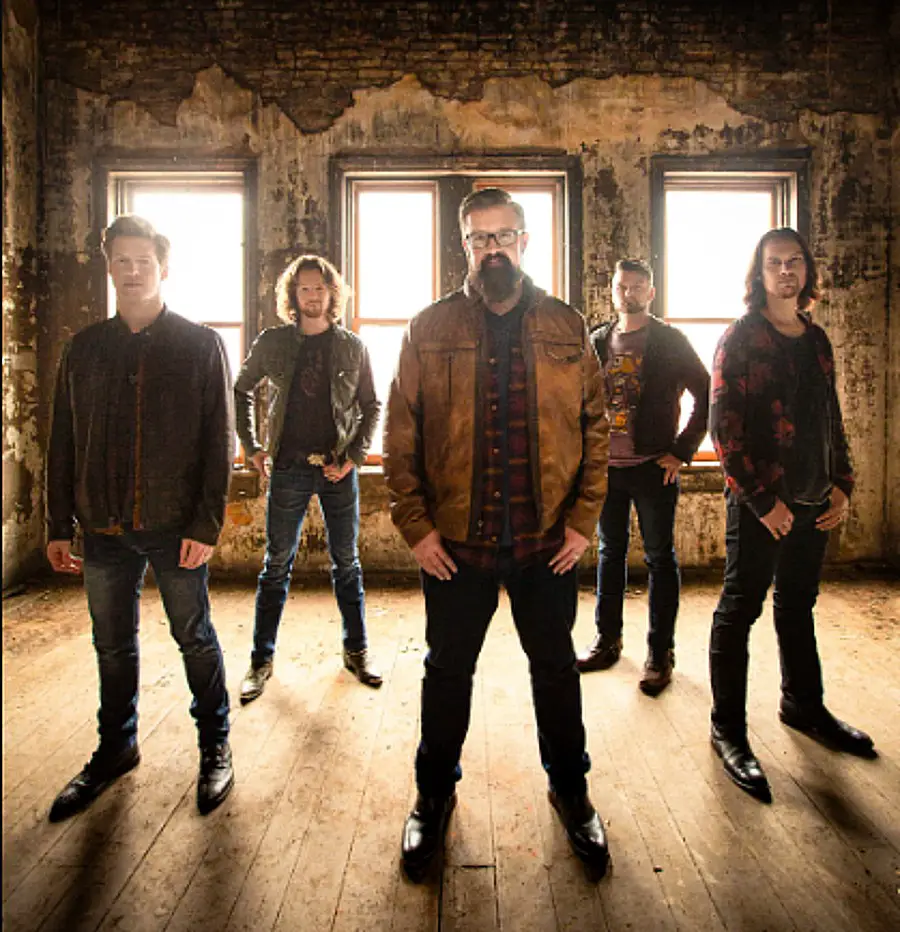 It wasn't the way he originally planned, but Home Free's Adam Chance did get to propose to his girlfriend, Samantha "Sami" Matarante –- and thankfully she said yes! Adam planned to pop the question in Paris, while the a cappella group was in Europe on their Dive Bar Saints World Tour, but when the dates were canceled due to COVID-19, Adam decided he didn't want to wait any longer.
"I had carried the ring around the entire tour in preparation for that day," Adam told People. "But on March 12, we had to suddenly cancel the rest of our tour and head home due to the pandemic. So, there I was, sitting at home, unsure of when or where I'd even have an opportunity to make it happen, considering we were stuck inside our home for the foreseeable future."
"March 17 was our two-year anniversary, so I just decided to go for it," he continued. "We were wearing onesies, and she thought we were about to record something goofy for Instagram — but I got down on one knee instead. I couldn't wait. It was the best decision I've ever made."
The video for "Cover Me Up," a Jason Isbell cover, shows another couple getting engaged. At the end, a script shows up revealing what Adam did, before a new video appears, this time of Adam on one knee in front of a stunned Sami.
"On March 17th 2020 Chance made the biggest decision of his life," the message began. "After the European tour was cancelled due to the pandemic and his plan to propose to Sami seemingly along with it, he took it in stride and did it anyway … at home, in their PJs."
As for Sami, she has no regrets that her proposal happened in their kitchen instead of in France.
"I think I blacked out while it was happening — thankfully he had the sense to film it — but I do remember one of the first things he said, after I said 'yes,' was that he was sorry it wasn't more grandiose," Sami recalled. "Sure, Paris would have been a beautiful, magical place to get engaged … But at home, in our comfies, just felt so much more like us to me."
"I'm so thankful it happened the way it did because we were able to really absorb the moment and celebrate it fully without any outside factors," she added. "We could not be more excited to take on this life together."
Home Free also announced the good news on social media. A wedding date has yet to be announced.
The news is out – @TheAdamChance popped the question! 💍❤️ Thanks to @people for helping share this exciting moment + @…

Posted by Home Free on Friday, May 29, 2020