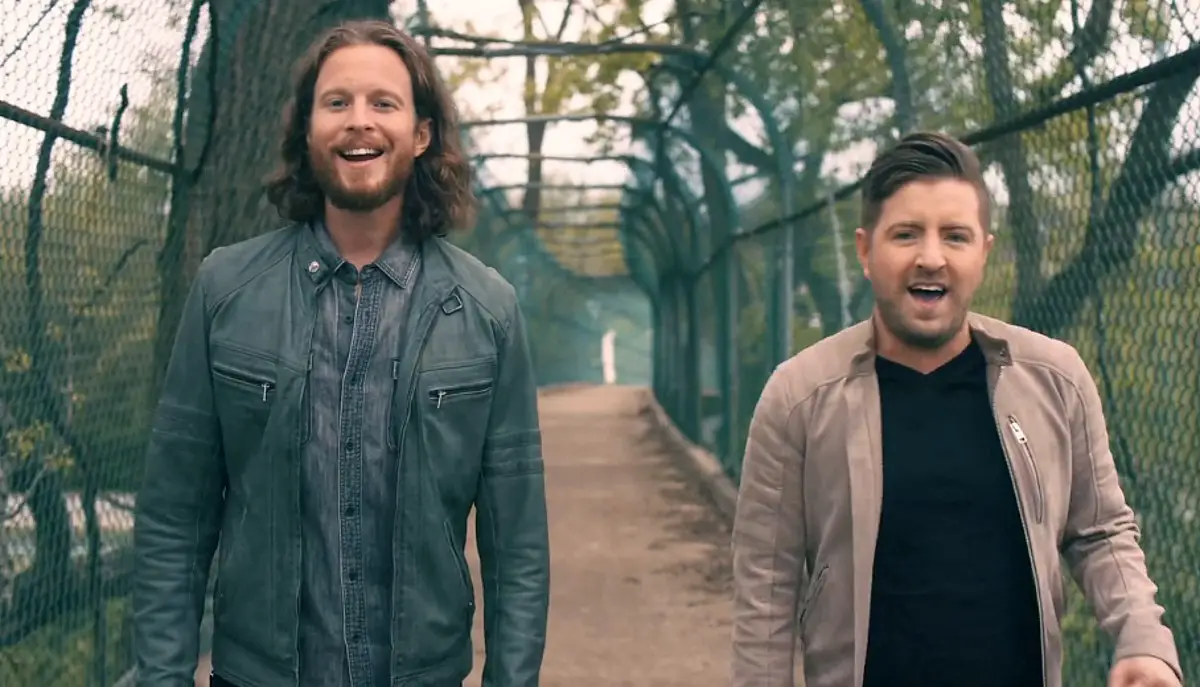 Home Free's "One Voice" collaboration with Billy Gilman is a full-circle moment for the group's Austin Brown. It was "One Voice," first released in 2000, which inspired Brown to be a singer as a child.
"I remember. I was a kid when this song came out, and it meant so much to me to hear someone singing like I sing," Brown said in a video posted on social media. "It really changed my life. I remember my mom buying me that whole album. I still have it."
"All of our voices need to come together, now more than ever" – @BillyGilman pic.twitter.com/B2GWx2Tugt

— Home Free (@HomeFreeGuys) May 10, 2021
"One Voice" propelled Gilman, who had just turned 12 years old when the song was released, into stardom, with the song becoming a hit on both the country and pop charts. But even Gilman could have never imagined how "One Voice" would still resonate with people two decades later.
"It changed my life. And to do it in this fashion, with you guys, is such a fulfilling thing for me," Gilman gushed to Brown. "It literally brings the lyrics to the forefront, and the brilliant harmonies they did, it's a totally new song. And it's so needed just as much as it was then."
Gilman is grateful for the message in "One Voice" now, but his first reaction to the song was anything but positive.
"I did not like the song," Gilman admitted. "The whole record was done, and they had chosen another song for the first single, and they come flying into the studio. 'We just finished this song. We think it's the one.' They play it for me. I'm like, 'I don't know.' I'm glad I was dead wrong. Dead wrong."
No one, not even Gilman, could have imagined how relevant "One Voice" would still be, especially now.
"Living with it for 20 years, people write in different circumstances of why it affected them," Gilman acknowledged. "It becomes your anthem. I'm honored to have a song like that to stand in front of and with. The messages in this world are so crazy right now that it's almost like a brand-new song … All of our voices can come together. We gotta do better."
Brown previously praised "One Voice" and the importance of the song's message, now more than ever.
"It is a powerful song," Brown said ahead of the video's release. "Billy Gilman is a remarkable artist, with an incredible voice. A beautiful platform, and he's got incredible fans. I think, no I know that everyone who watches this video is going to appreciate it. You're going to find a whole new love for Billy and this song … This is a message that needs to be out in the world. It is an energy that the whole world can absorb and sort of bring back out with even more love."
Download "One Voice" here.