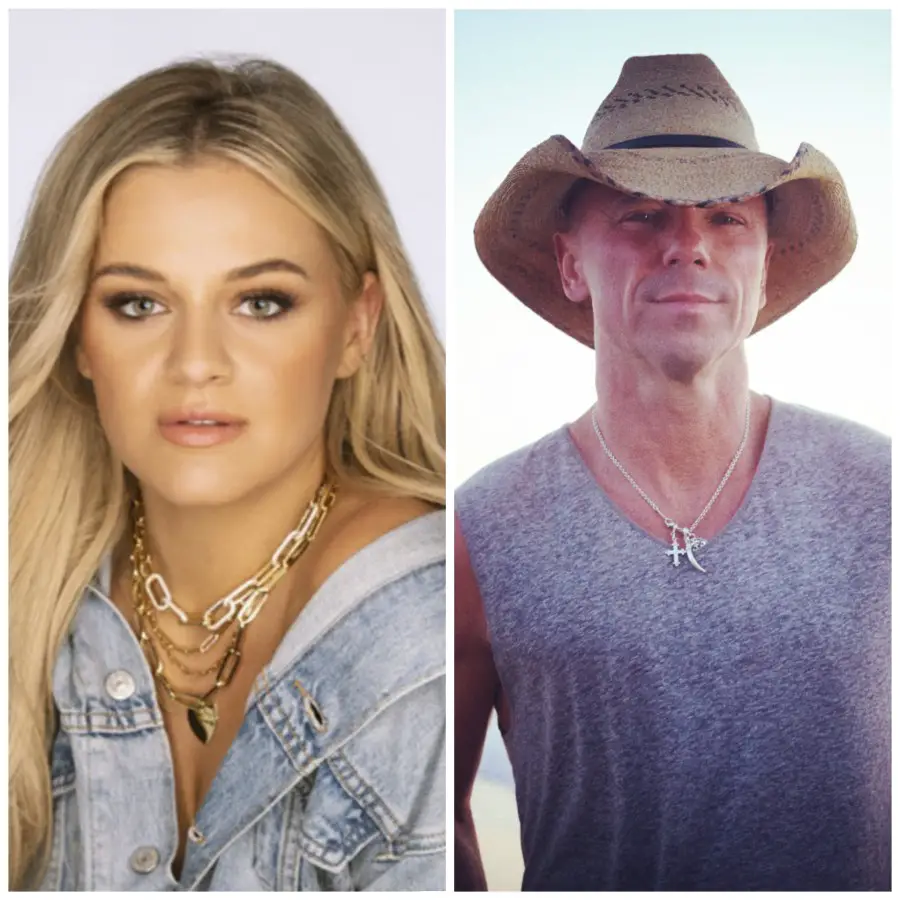 They might both be successful country music artists, but Kelsea Ballerini will always be a big, big fan of Kenny Chesney, especially now. Chesney joins Ballerini on her current single, "Half of My Hometown," a full-circle moment for the 27-year-old.
"Part of me just goes, I want to be so present that I don't want a fangirl. And then part of me can't help but fangirl," Ballerini tells People. "He was so wonderful. And he was so fun to work with because he wanted it to be something that I was proud of too. And we came out of the studio, both obviously being really proud of it."
Both singers are from Knoxville, Tennessee, which is how their unlikely friendship formed.
"I had Kenny's number from this really encouraging text he sent me really early on in my career where he saw my name on a billboard," Ballerini recalls. "He took a picture of it in New York and he sent it to me and he said, 'I'm proud of you, hometown girl.' And I didn't even know that Kenny knew who I was."
Chesney was the obvious choice for Ballerini when she wanted a duet partner on "Half of My Hometown," even though she wasn't sure he would agree.
"I texted it to him at like 2:00 AM," Ballerini recalls. "He was nice enough to listen to it and say, 'Let me figure this out on my end. Let me make sure that I can actually be a partner in this song and do this with you.' And now he is, and it makes it all the more special."
Ballerini couldn't wait to leave East Tennessee, moving to Music City with her mother as a teenager.
"I moved when I was 15 to Nashville and I couldn't wait to leave. All I wanted was to go to Nashville and figure out how to be a country music singer" Ballerini recalls. "So in my mind, Knoxville was the place that was holding me back."
Now that Ballerini has achieved her dreams, the Grand Ole Opry member has plenty of nostalgia for where she is from.
"I have a huge appreciation and respect for it now. I love my hometown," Ballerini says. "It brings joy to my heart to know that I did leave, right? I got to chase this dream and that I'm getting to come back and like appreciate the life that I maybe could have had had I stayed. It's a very interesting juxtaposition, but it makes me happy."