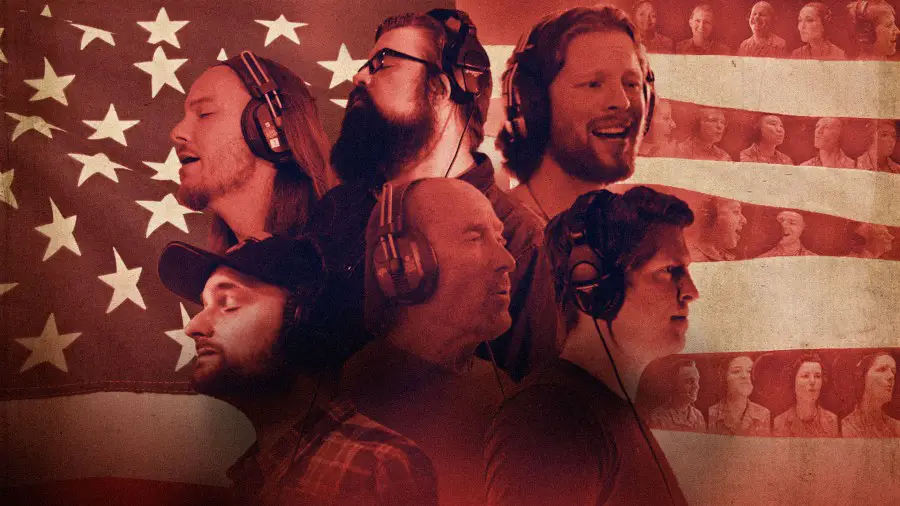 Home Free had already been including "God Bless the U.S.A." in their shows for several years, never imagining that they would one day get to sing it together with Lee Greenwood and The United States Air Force Band, or that they would be able to share it during such a tumultuous time in the country. The all-vocal group just released the song and video, hoping to bring a bit of hope, if only for a few minutes, in the midst of so much uncertainty in America.
"Sonically, this song, when you listen to it — it's really powerful when that choir comes in and you hear Lee Greenwood singing the song in a way that you have never heard him sing it before," Home Free's Austin Brown told Everything Nash. "I mean, it is really powerful and I'm not usually that passionate about our music, to this degree. It's really special. We do a lot of great music and I'm so proud of all of it, but this song is something that I'm going to hang my hat on for the rest of my life, no matter what else we accomplish. Being able to do this song in a moment like this right now, it's powerful."
Home Free, like so many other acts, is forced to be off the road right now, because of the coronavirus pandemic, and have no idea when they will be able to resume touring. It's been a heartbreaking season for them, which is why this song is especially meaningful now.
"We miss being on the road so much," Austin acknowledged. "We tour just about as much or more than anyone else. Many people come to our shows to escape from their life. People come for a respite from all the things stressing them out and filling their plate. They come to laugh and to feel some joy and sing along even. To get to share a song like this, whose message is that, no matter what we're going through as a country, no matter what your political beliefs are, no matter what your religious or philosophical or moral or ethical sides of these particular issues that are drawing so many lines in the sand all across this country, this is a song that no matter what you believe in, it can bring you together with your fellow Americans,
"It can sow unity and togetherness in a time when we need it more now than ever before," he continued. "In my lifetime, I've never experienced anything like this. Everybody is so quick to anger in this moment, for so many different reasons. This is a song that we hope can, even if for just three and a half, four minutes of this music video — even if that's all it is — it can bring a spark of peace and joy and hope. That's beyond the goal of that. That's the thing any artist is going to hope to do."
Download or stream "God Bless the U.S.A." here.