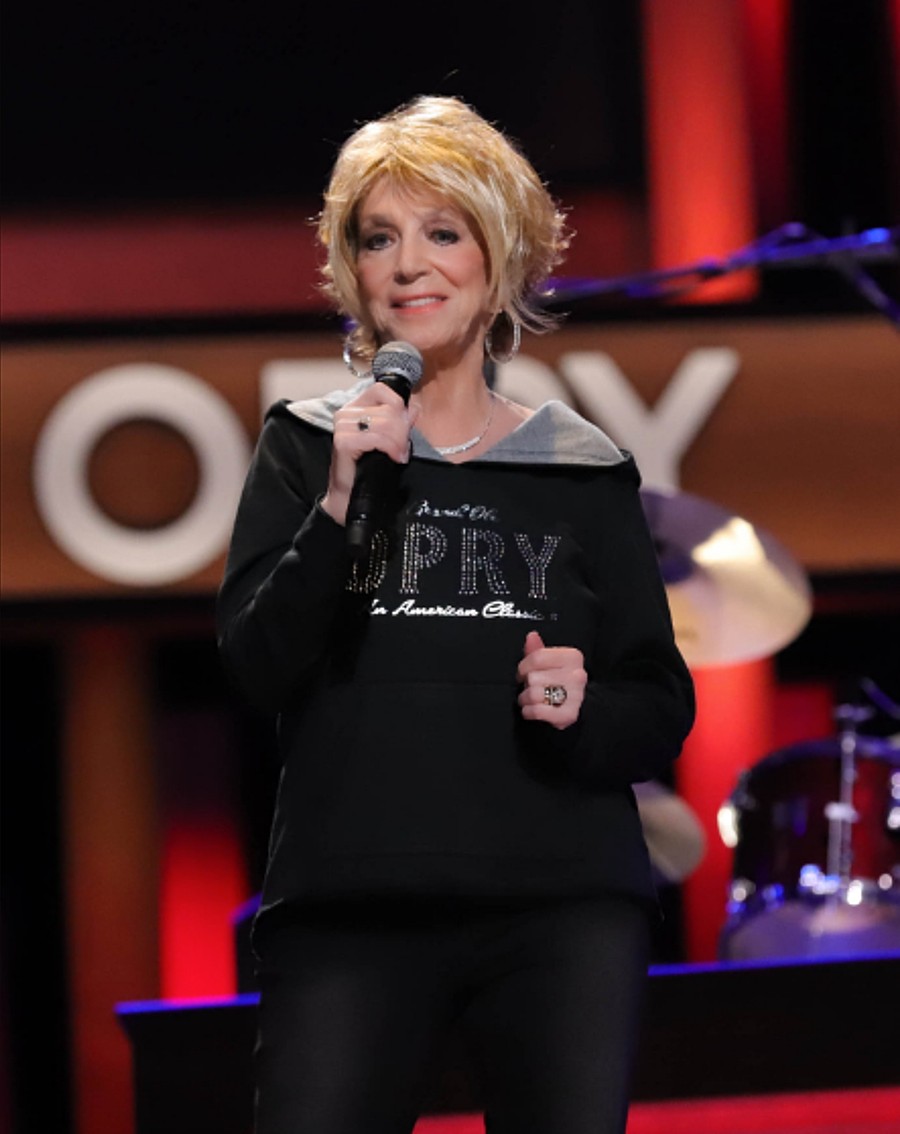 55 years ago today, on May 28, 1966, Jeannie Seely made her debut on the Grand Ole Opry. The 80-year-old never imagined what an impact the Opry would have on her life and career when she first set foot on the hallowed stage.
"I don't even know how to describe it," Seely tells Everything Nash. "The Opry has been a way of life for me as far back as I can remember. As a young child, I was a little kid through World War II, and there were two times you learned very young not to make any noise or disruptions. One was when Edward R. Murrow was delivering the news and the other was the Grand Ole Opry. Don't interrupt Mr. Acuff or Minnie Pearl's jokes. So the Opry has been a way of life, as long as I can remember, and to be a part of that family means everything in the world to me."
The Grand Ole Opry has always been important to Seely, who became a member in 1967, but especially now.
"As I'm getting older and not traveling and working as much on the road … I was joking the other day. I've kind of slid into being the female Jimmy Dickens, which is a wonderful spot to be in," Seely reflects. "I've come full circle. My life is centered around the Opry. Now it means so much to me actually."
Seely had no idea when she joined the Grand Ole Opry that she would become one of its most influential members.
"Some of it was by accident," Seely admits. "I'll go down in history as wearing the mini skirt on the Opry. And the relevance of that was that it kind of changed the dress code that was unwritten, I guess, for the female singers. They used to still pretty much wear the gingham-checked ruffled dresses and petticoats. And that was part of an image; I don't know who started it really or what, but I didn't know that. I came from the West Coast and I'd listened to the Grand Ole Opry my whole life, but I never attended the Grand Ole Opry until I was on it. And so I came in wearing what I wore everywhere, which was a short skirt.
"And when I got away with that drastic of a change, then the other girls were like, 'I'd rather wear this.' So some of them went to the sequins, some went to [the] Jan Howard, classic pant suits look. Whatever they felt comfortable in."