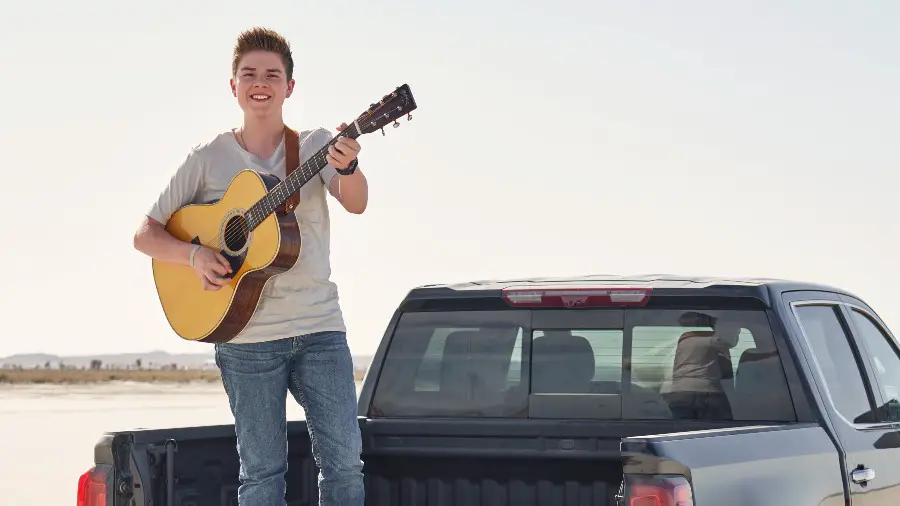 Jet Jurgensmeyer is back with a new song, "Compassion." The Last Man Standing star wrote the compelling song with Sky Corbin and Stefanie Joyce, inspired by all the troubles that have been happening across the globe in recent years.
"When I sat down with my co-writers, we just started talking about the struggles the world is going through and all the hate that seems to be floating around. So the idea of 'Compassion' was brought up and the fact that we need more of it to make the world a better place. I started playing the song at home just messing with it and my parents said I should record it. So here we are and I'm so proud of it!"
"Compassion" follows "Fast Forward," with both songs part of an upcoming record that Jurgensmeyer hopes to release in the near future, as well as keep writing, both for himself and other artists.
"I plan to keep writing and finish up the album," Jurgensmeyer previously told Everything Nash. "One thing I love about songwriting is that I can do it for other people, so I hope to get a few cuts from some other artists. I would also like to work on my music production skills to try and get better at that. A big inspiration for me is Ryan Tedder, so I would love to be able to write and produce for people like he does. I have some acting things in the works and I hope to be able to get back on a set very soon."
Juggling an acting career with a music career can be hard for anyone, but especially someone who is only 16 years old. Still, the Tennessee native says he has found a way to balance them all pretty well.
"They are both pretty similar as far as constantly having to work at them as well as having to travel for both," he says. "I wouldn't say it's hard to merge them or do both, they're all I've ever known and so it's not too difficult for me. I would love to do a musical, because I think that is the best way to bring them together."
All of Jurgensmeyer's music can be found at JetJurgensmeyer.com.