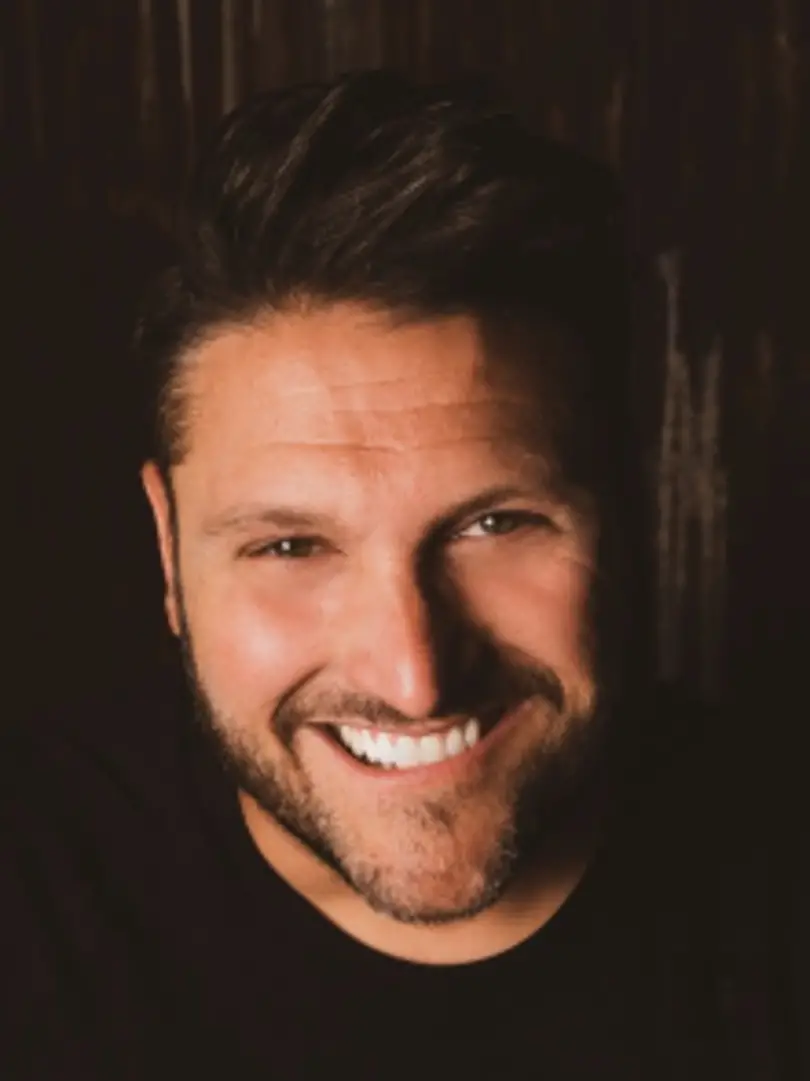 Jody McBrayer doesn't mind letting other people know some of the deepest parts of his personal life, even those he never spoke about publicly before. The singer, best known as part of the successful Christian group, Avalon, opens up about his life, including stories that were hard to share, in his new memoir, So Far, So Good, out now.
"It took me three years to finish it," McBrayer tells Everything Nash. "My wife and I would sit on the couch and talk constantly. That's sort of our thing to do; our daughter goes to school in the morning and we sit on the couch, we pray and we talk about things … I would say, 'Okay, I'm writing about this. Do we really want to talk about this? And then I'm writing about that. Do we want to talk about that? And how do you feel about we talking about this?'"
Those early conversations paved the way for what became So Far, So Good, although McBrayer admits there were some pivotal moments in his life that he and his wife decided they weren't ready to share with the world.
"There were a lot of things that we said, 'Yes, absolutely needs to be in there,'" McBrayer says. "And then there were two or three things where she's like, 'You know what? That's just us.' I said a lot about it in the book, that whole perception of perfection thing, I think is contrary to the goal of helping one another. If we're trying to help somebody, but portraying the fact that we've got it all together, I don't see that as helpful."
McBrayer covers plenty in So Far, So Good, including his challenging years at Liberty University, his years after leaving Avalon the first time, and even the painful abuse he endured as a child, which led to anxiety and depression.
"For me, it's about not being afraid to let your scar show, because I think somebody who hurts sees themselves in you, and you realize you're not alone," McBrayer reflects. "That's the main goal, especially dealing with anxiety and depression, is knowing first and foremost, you are not alone. So it was a challenge to put a lot of that in there, especially the abuse stuff, and the molestation stuff was probably the hardest for me … I was just with my mom in Florida this weekend, and I was reading parts of the book to her. I read that chapter to her because I wanted to be with her when she read it."
It took McBrayer a long time to deal with the challenges he faced in life, which all came to a head one night in Florida. McBrayer opens So Far, So Good with the moment when he contemplated ending his life, before God intervened in an unexpected way. In the book, McBrayer writes in vivid detail the night he started walking into the water, and realized he had no plans of walking back out.
"That was rock bottom for me, for sure," McBrayer admits. "I think it was the culmination of everything that I had walked through and been through, and that was rock bottom. I mean, it's so vivid to me. I remember every single instance of it like it was yesterday. That's why I tried to put it down … When I was writing all those things and putting all those descriptive things in there about what it felt like,  I wanted people to have a visceral vision of what it was actually like to be there in that moment. I was very aware; it wasn't like I was stoned out of my mind or drunk or whatever. I was sober and aware, and was going to do it, but the miracle took place."
McBrayer is back with Avalon, and also singing with Cana's Voice, a trio made up of McBrayer, TaRanda Greene and Doug Anderson.
"Hopefully 2022 will be even stronger than '21 was, and that things will continue to open up," McBrayer says. "We do a lot of work in Florida and Texas because they tend to be the places that are the most open. Avalon's got a new record coming out first of the year, a worship offering, and that's going to be geared towards the local church. That's something I'm really looking forward to … We'll see what 2022 brings as far as Avalon being in the local church, and working with worship departments, and even some choirs and things."
Avalon is signed to Jay DeMarcus' Red Street Records label. Find all of Avalon's music at AvalontheBand.com.
Purchase So Far, So Good here.*
*Everything Nash has an affiliate relationship with Amazon, which means we may receive a small commission from purchases made via links on this page, at no additional cost to the author or consumer.