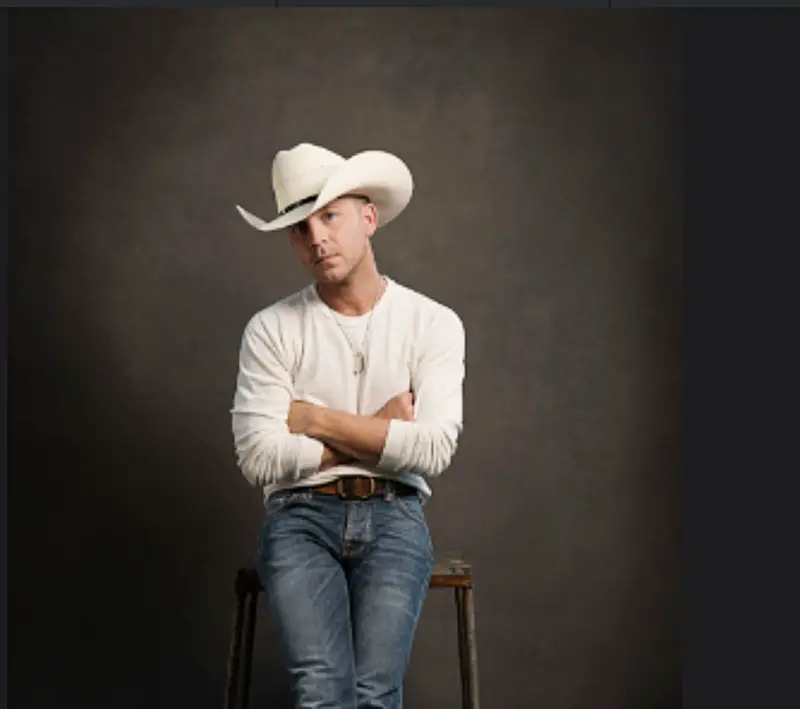 Justin Moore has never been able to spend as much time with his wife, Kate, and four children, as he has this past year. The 37-year-old has missed being on the road — a lot — but has also enjoyed having plenty of family time, giving him plenty of mixed emotions about his time at home.
"From a personal standpoint, relating it to family specifically, we certainly got closer," Moore shared with Everything Nash and other outlets at a virtual media event. "We're a tight-knit close family anyway. But we've been very fortunate that, although we all had the COVID-19, it didn't affect us, or really any of our family or friends, in a really awful way, like it did a lot of people. But from a mental standpoint, it was really difficult for all of us. So I think anything, any difficulties that you experience together, I think they can either cause a wedge, drive you apart, or bring you closer together. And fortunately for us, I think it was the latter."
Moore has always tried to be home for the important things in his children's lives, but has cherished the ability to enjoy the small, every day moments as well.
"Certainly at this point in my career, in a normal year, I shape my calendar and my schedule to be home for a lot of the year But never have I, or any other artist, had the opportunity — if so, it's been a rare opportunity — to spend this much time together. I haven't missed a ball game or tucking the kids in, or anything like that, for over a year. I think it's certainly brought us closer together.
"Just little simple things, like we've been in our house now for five years, and we wanted to have a garden every year, but dad doesn't have time," he continued. "We planted a garden. We did it all together. Just simple little things that we got to experience like that together, really for the first time, I think they were certainly positives."
Moore is starting to build his tour calendar again, with several dates already booked for this year.
"I can only speak for myself, but we're ready to go to work as soon as possible," Moore shared. "We'll try to do it in the most responsible way possible, obviously, but we have to go to work. I have to pay employees, and just for our souls … We all need it for our mental health too, and I think the fans need it as well. So again, if we can do it in a pretty responsible, safe matter, then we're going to go do it for sure, as much as they'll let us."
Moore's new album, Straight Outta the Country, will be released on April 23. It is currently available for pre-order via his website.