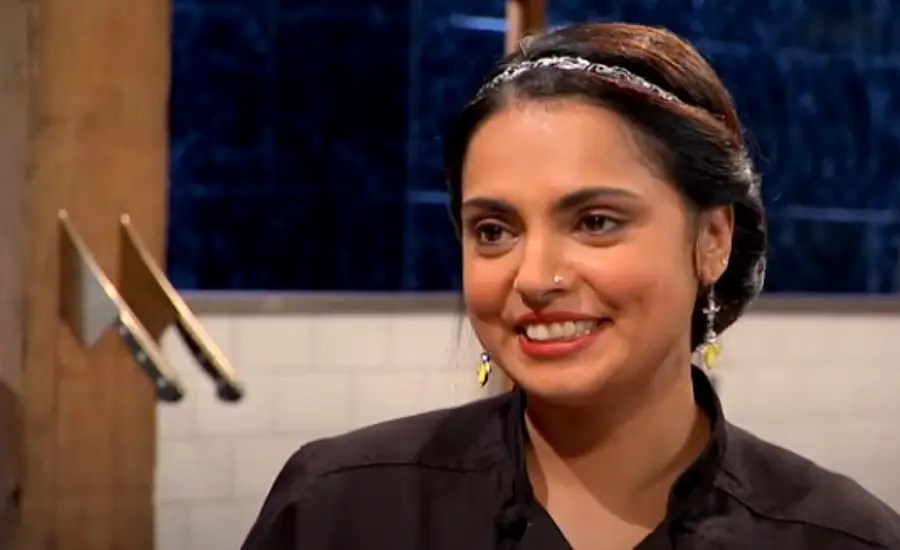 Nashville chef Maneet Chauhan is officially the best chef in the country. The 44-year-old, who was born and raised in India, was recently crowned the winner of Food Network's Tournament of Champions, winning cooking matches against 15 other chefs on her path to victory. After beating out all of the other competitors, including former champion Brooke Williamson in the final round, Chauhan walked away with $25,000, a brand-new SUV, and the coveted championship belt.
"I have competed a lot and Tournament of Champions is one of the toughest competitions that I have ever been in," Chauhan said (via Nashville Biz Journal). "The randomizer is such a challenge and winning the belt this year is a validation of a lifetime of work and the choice to become a chef. After coming in the final four last year, I was excited for the opportunity to redeem myself. It was a true honor to compete and be given the platform to raise money for all of the restaurants I was competing on behalf of."
Winners in each round of the competition had $10,000 donated to a restaurant of their choice, in their honor. Chauhan had her money donated to popular Nashville restaurants who have faced hardships due to COVID-19. The restaurants she chose were Margot Cafe & Bar, Mangia Nashville and Arnold's Country Kitchen.
Chauhan, who owns Chauhan Ale & Masala House, The Mockingbird, Tansuo and Chaatable, never intended to make Nashville her permanent home. But when she unexpectedly went into labor six weeks early, while in town to open Chauhan Ale & Masala House, the love and support she received from the community made Chauhan and her husband, Vivek Deora, reconsider.
"We were starting a new business with a baby in the neonatal ICU. It's a very emotional time for a parent," Chauhan recalled to Southern Living. "The way the entire city rallied around us was heartwarming, so I think that's the time we were like, 'Okay, we have arrived home.'"