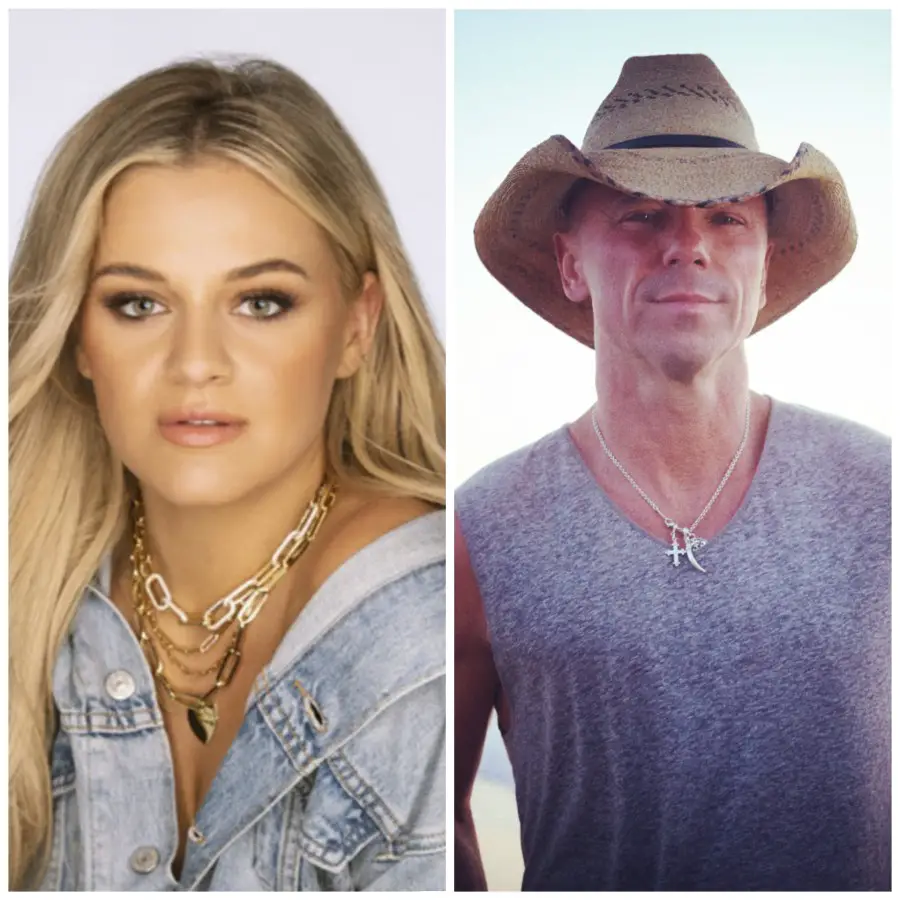 Kelsea Ballerini grew up idolizing Kenny Chesney, never imagining she would one day be friends with the superstar. The 27-year-old sings with Chesney on her current single, "Half of My Hometown," becoming close with Chesney in the process.
"Ever since [Chesney] decided to sign onto this song and do this with me, we've just become like brother-sister," Ballerini admitted to Audacy. "We have such a fun relationship."
Both from East Tennessee, Ballerini wishes she could tell her younger self how well her life would turn out, thanks to her current single.
"If I could go back and tell little me driving around Knoxville, listening to songs like, 'I Go Back,' and thinking how crazy it was he was from the same place, if I could go tell her that we were going to sing this song about our hometown together on a stage like the ACMs, I'd just, I'd pass out," Ballerini said. "It's very cool and very full circle."
Ironically it was a text from Chesney to her, just as her career was taking off, which ultimately inspired ther to ask him to join her on "Half of My Hometown."
"He saw my name on the scrolling billboard in Times Square and took a photo of it, got my number and sent it to me and said 'I'm so proud of you, hometown girl,' because we're both from Knoxville," Ballerini told Taste of Country Nights. "It was the most encouraging, magical thing that could have happened to me two and a half years ago. I freaked out."
Ballerini might have been in awe that Chesney joined her on "Half of My Hometown," but Chesney was honored with the invitation.
"She just called me one day and she goes, 'I'm calling you to poke the bear,"'and I went, 'What are you talking about?'" Chesney recalled on Apple Music's Today's Country Radio with Kelleigh Bannen. "She says, 'I'm getting ready to send you a song. I want you to listen to it and think about singing on it.' And so I said, 'Yeah, of course, send me the song,' And I listened to it, and it was hard to listen to because it was so beautiful and it was so much about not only her life, but it was about my life and the same roads we drove down. I knew I wanted to sing on it.
"I'm really proud of it," he continued. "And I told her when we were done with it, that I was glad she asked me, but I'm very proud that I'm on that song with her. If the song was terrible, I wouldn't sing on it, because trust me, I get asked a lot to sing on a lot of records and I turn them down because the song just isn't perfect for me to sing on. But when I heard 'Half of My Hometown' I just I went, 'Yep, I'm going to sing on this song.'"
Ballerini might think fondly of her hometown, but it was her desire to leave Knoxville that ultimately inspired the song.
"I wanted to ask what it's like going back home now," Ballerini told American Songwriter. "I think I was so eager to get out [of Knoxville] for so many years, because I wanted to be in Nashville, and I just wanted to be a country singer. [It wasn't] until writing for this album the last two years, that I realized [Knoxville] is one of the best places in the world."