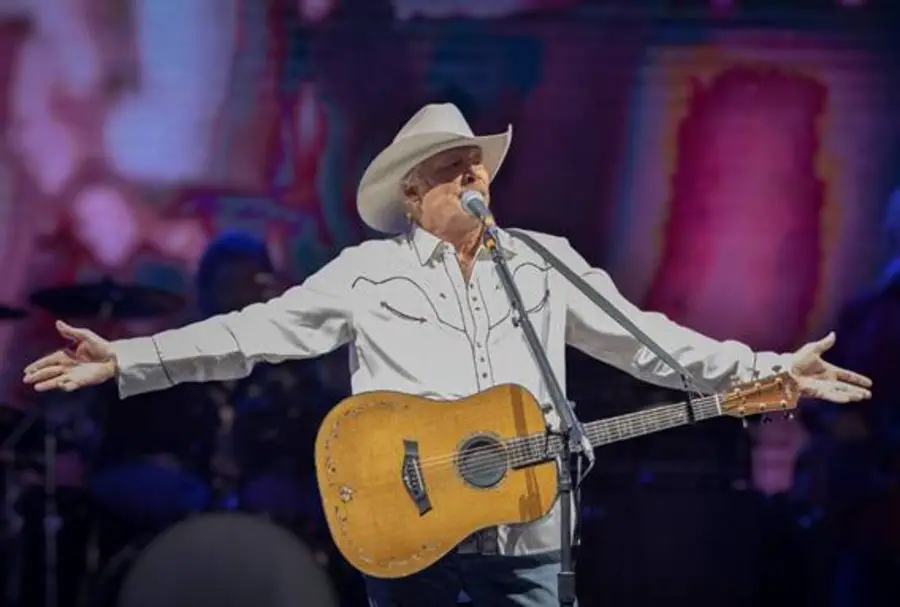 Alan Jackson is honoring his late mother with one of the songs on his upcoming new album, Where Have You Gone. The song, "Where Her Heart Has Always Been," was written in 2017, shortly after she passed away.
"I wrote it for her funeral," Jackson shares with his record label. "And I really love that track. It's just really – I tried to write it in a way that I know she would appreciate it. And then after we had cut it and we were just about to finalize the record, my sister sent a recording of mama reading from the Bible for a Christmas story or something from a few years ago that I hadn't heard, or I don't remember if I had ever heard it. And I thought that would be cool to put that on there. So, we tried to pick a little piece of that that didn't sound so Christmasy and put on there on the front end and that made it really, really sweet."
"Where Her Heart Has Always Been" isn't the only personal song Jackson included on Where Have You Gone. The 20-track album, along with a bonus track, also includes "You'll Always Be My Baby (Written for Daughters' Weddings)." written for his daughter Mattie's wedding four years ago.
"I wrote the song for Mattie's wedding the summer of 2017, but it was so hard to do. I told them, 'I wrote this for all of you,'" Jackson told all of his daughters at the time, including Ali and Dani.
Jackson is proud of all of the songs on Where Have You Gone, which are all more traditional country than what is often heard today.
"I started to tear up," Jackson said when he first heard Where Have You Gone after it was completed. "I was surprised to get so overly emotional, but I just love this kind of music. It's what I'd always wanted to do."
Where Have You Gone will be released on May 15. It is currently available for pre-order here.*

*Everything Nash has an affiliate relationship with Amazon Music, which means we may receive a small commission from purchases on this page, at no additional cost to the artist or consumer.