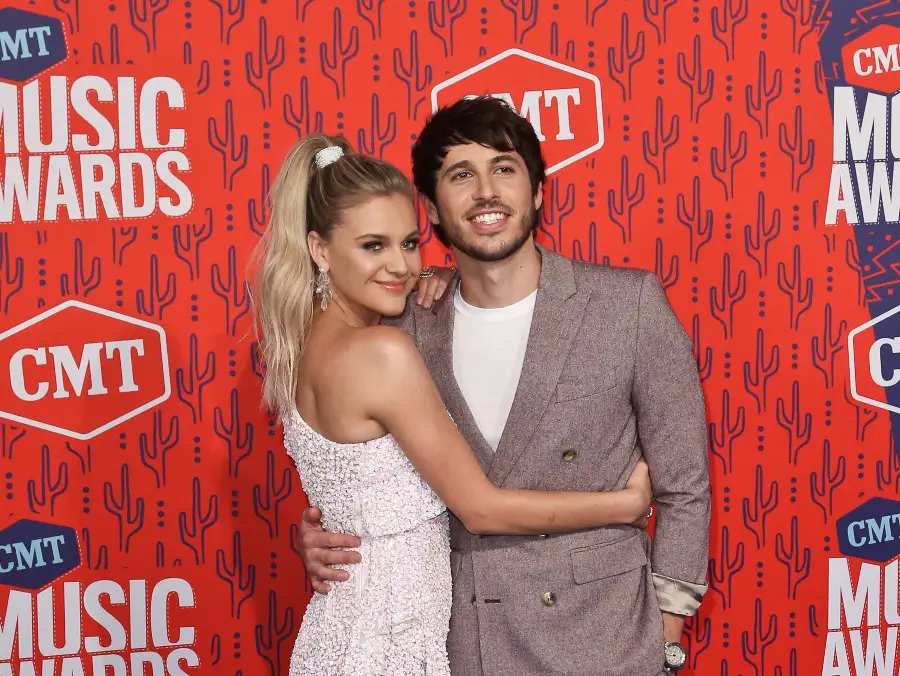 Kelsea Ballerini planned the biggest tour of her career in 2020, to celebrate the release of her third studio album, Kelsea. Instead, she had to cancel the tour, and was unable to promote her album that she had poured her heart and soul in, due to the pandemic.
But, while the year had more than its share of disappointments, 2020 also brought the Tennessee native an unexpected gift as well: a closer relationship with her husband, Morgan Evans.
"Investing in my marriage!" Kelsea tells Rolling Stone, when asked what good came out of the year. "Morgan is a touring artist as well, so we had built our whole relationship without a lot of time physically together. It really has been a silver lining in my personal life. We also bought our first house, which has been really nice to decorate and nest over the holidays. Feels very normal…in a good way."
Kelsea may not have been able to spend time with her fans, but she did discover a surprising new hobby, one she wasn't sure she would ever learn: cooking!
"My parents are such amazing cooks and I always had hoped I'd learn to love it one day, and the time at home sparked it," Kelsea revealed.
Kelsea is hopeful that life will begin to return to normal in 2021, although she acknowledges that the year has forever changed her — and she hopes it changed others as well.
"I hope everyone had some kind of emotional awakening this year and that we carry that into the future by doing a better job of taking care of each other," says the singer. "Everyone was leveled in one way or another, and I think that made people realize we're all "in this together" as cheeseball and overused as that may sound. That's a mentality we can all benefit, learn, and grow from."
While the 27-year-old is more than eager to hit the road again, she admits there will be a downside as well, one she might have never realized if she hadn't been home so much this year.
"[I'm] hoping that there will be some version of touring coming back," Kelsea notes. "It will be tough for me to readjust to being away from home and missing birthdays and special moments with my close circle again."