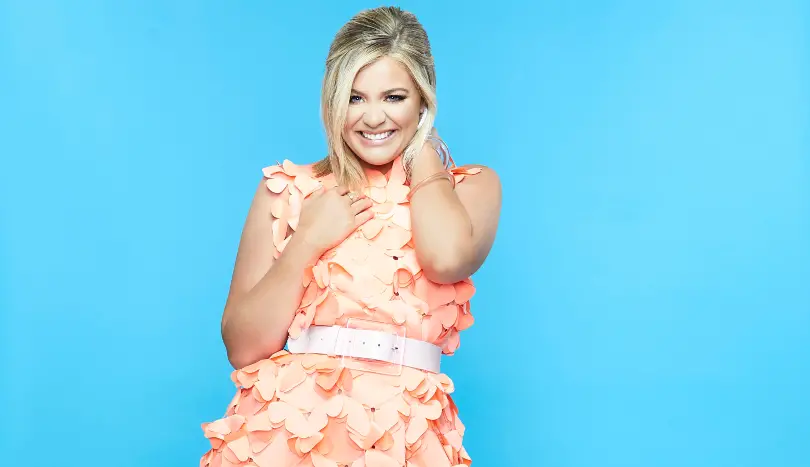 Lauren Alaina has a new label home! The Grand Ole Opry member announces she has signed with Big Loud Records to release her next album. The news comes only a few months after Alaina announced that she was leaving her longtime label, Mercury Records, where she had been since coming in second place on Season 10 of American Idol in 2011.
"I got a label that matches my personality: big, loud, and country," Alaina tells Billboard. "I really want to tap into my country roots. I don't think people remember how Southern I am…I'm a country girl through and through."
While at Mercury, which is part of Universal Music Group, Alaina released her freshman Road Less Traveled album in 2017, followed by her latest Sitting Pretty on Top of the World in 2021, as well as three EPs: Lauren Alaina in 2015, and both Getting Good and Getting Over Him in 2020. But the 27-year-old was ready for a new chapter, which is why she met with a few other record companies. For Alaina, it was Big Loud Records that she says was her "dream label," especially after personally meeting with partner and CEO Seth England, partner/producer Joey Moi and senior VP of Marketing, Candice Watkins, who had worked previously worked with Alaina at Universal Music Group.
"We had a creative conversation about songs that I love that other people have recorded and songs that I loved of mine and kind of what we wanted the sound to be," Alaina shares.
Alaina was also drawn to Big Loud Records because of the other artists on their roster, whom she considers her good friends, including Chris Lane.
"He goes, 'You have to. They will kill it for you,'" Alaina says of Lane. "I got to chat with HARDY and to chat with Morgan [Wallen] and they all were really excited for me to be over there and super encouraging. Morgan said something really sweet: He said, 'You have a really big place in this format and I think they're gonna help you claim it.'"
As excited as Alaina is to join Big Loud Records, the record company is equally excited to have her on their roster.
"We feel like Lauren is absolutely one of the best vocalists, male or female, in this town," England says. "Certainly she's had success, but we humbly think she has barely scratched the surface of what we think we can do together. Lauren Alaina deserves to be, in my opinion, on the same pedestal as Carrie Underwood, and it's our job to help her find that mode."
Alaina may be ready to move in a new direction with her music career, but she has nothing but love and gratitude for the years she spent on her former record label.
"They did a lot of really amazing things for me," Alaina says. "I owe learning how to be an artist to them. And I love them. And I'm so thankful to them. It just felt like the right time to start a new chapter. I mean, when I signed there I was 16. I've lived a lot of lives since then. There's no animosity. Just, you know, we worked really hard for a really long time and it was time to try something new."
No word yet on when Alaina will release new music. Updates will be posted here as available.
Photo Credit: Courtesy of Big Loud Records / Katie Kauss