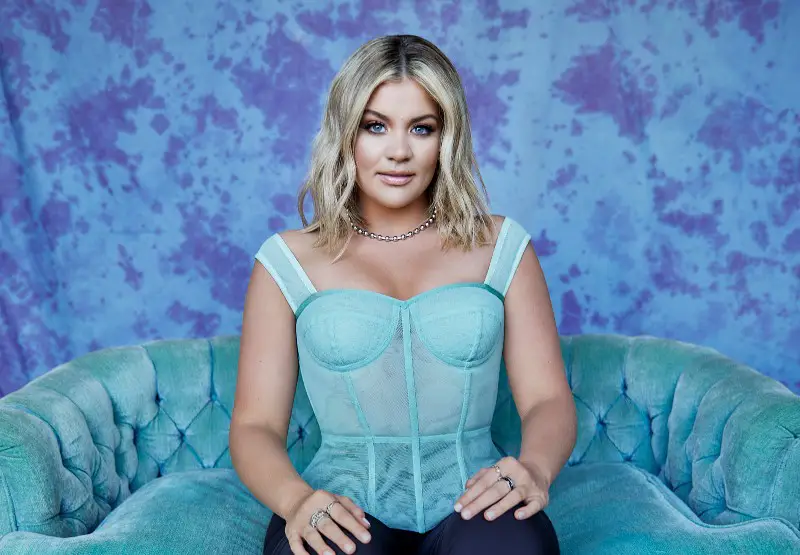 Lauren Alaina grew up singing Trisha Yearwood songs, never imagining that they would one day be good friends. The 26-year-old ran into Yearwood backstage at an awards show a couple of years ago, instantly forming a friendship with the Grand Ole Opry member.
"We were talking about how we both wanted to go get a cheeseburger as fast as we could after the red carpet," Alaina tells Everything Nash. "And then I went on her cooking show [Trisha's Southern Kitchen] because of that conversation, and we made fast food on her TV show. And then we became friends. She's been a really good mentor and like big sister to me. She actually calls me Junior because she says I'm Trisha Jr."
It was while Alaina and Yearwood were filming their episode of Trisha's Southern Kitchen that Yearwood suggested they collaborate together, an invitation Alaina wasn't about to let pass by.
"About a week later, I picked my phone up and called her and said, 'Hey, remember when you said that you would collaborate with me? I have this song called 'Getting Good,' that I think would be just beautiful with you on it,'" Alaina remembers. "She loved the song and she talked with her team, and she did it. And now we are really close, and she actually wrote the foreword for my book that's coming out later. Just to read what she had to say about me, I cried like a baby. I just love everything about her. She is wonderful, and it is an honor to be a part of her life in any capacity. "
Alaina and Yearwood's "Getting Good" collaboration appears on Alaina's Sitting Pretty On Top Of The World album, which was just released. Both Sitting Pretty On Top Of the World and Alaina's upcoming Getting Good at Being You: Learning to Love Who God Made You to Be book share personal details about Alaina's own life, details she was  surprisingly eager to share with others.
"I always get asked so many questions about everything that happens to me, because I am in the public eye," Alaina tells Everything Nash. "There have been a lot of things that happened over the last couple of years that I didn't feel comfortable talking about. I mean, especially when your heart is broken; I was so emotional when people were asking me a million questions that I never answered."
Sitting Pretty On Top Of The World is available at LaurenAlainaOfficial.com Getting Good at Being You: Learning to Love Who God Made You to Be can will be out on November 23, and is currently available for pre-order on Amazon.
Want to be the first to see exclusive artist interviews? Subscribe to our YouTube channel here.