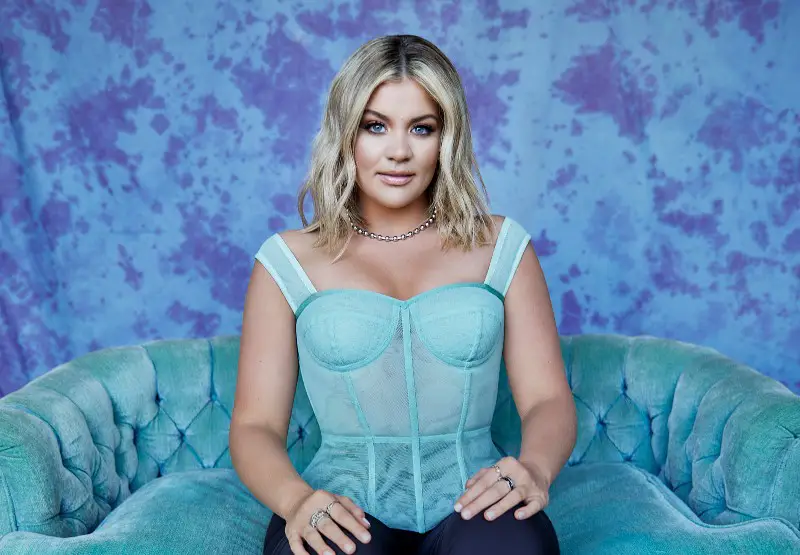 2021 is shaping up to be a big year for Lauren Alaina. The American Idol alum will release her album, Sitting Pretty On Top Of The World on September 3, followed by her book, Getting Good at Being You: Learning to Love Who God Made You to Be, out on November 23.
Both the record and the book reveal not only the heartache Alaina has endured, but her resilience in overcoming what seemed like impossible obstacles, unafraid to share even her most personal stories with others.
"I always get asked so many questions about everything that happens to me, because I am in the public eye," Alaina tells Everything Nash. "There have been a lot of things that happened over the last couple of years that I didn't feel comfortable talking about. I mean, especially when your heart is broken; I was so emotional when people were asking me a million questions that I never answered."
Sitting Pretty On Top Of The World includes songs like "Run," "You Ain't a Cowboy," "Goodbye Street" and more, part of how Alaina dealt with her heartache over not one but two public break-ups, both to her fiancé, Alex Hopkins, and later to comedian John Crist.
"I think that the way that I've always dealt with what I'm going through and the way that I communicate my feelings is through my music," Alaina reflects. "And these songs were the songs about my life. Regardless of who the other character is or what actually happened, these songs helped me process it and helped me work through the emotions of going through two really crazy breakups. And then trying to date again and figuring out what that looks like and trying to be a woman and dealing with all of these emotions."
The Georgia native knows that if she has experienced heartache, likely many of her followers have as well.
"I think a lot of my fans have done the same thing," acknowledges Alaina. "So the reason I wanted to share them is, I wrote them for me to process all of the things I went through.  I want to share them because I think there are people out there that have similar situations and music has a way of bringing us all together and helping us heal. And I think what the world needs most right now is to be brought together and to be healed. So if my album can even be a teeny tiny part of that, it's a win."
Alaina also shared stories in Getting Good at Being You, including details she never shared before in her split from Hopkins, and her own struggles with an eating disorder. Alaina could have kept some of the stories to herself, but admits she never considered being anything but completely authentic.
"Part of my brand and what I've tried to accomplish with my brand is self-empowerment and empowering other people," Alaina says. "And for a 26-year-old, I've had a lot of things happen in my life. I've been really fortunate to have people around, my friends and family that have helped me through all of these things and a therapist, and God and my faith to help me through it. What I really want to accomplish with my career is to be a light for the world, and I felt like a book would be a really good way to accomplish that.
"I try to only do projects that make sense with the music as well, that extended the music. So each chapter is named after a song of mine, some of them aren't released. I'm sure my fans are going to come after me for those songs," she adds with a laugh.
Sitting Pretty On Top Of The World is available for pre-order at LaurenAlainaOfficial.com, Getting Good at Being You: Learning to Love Who God Made You to Be can be pre-ordered on Amazon.
Want to be the first to see exclusive artist interviews? Subscribe to our YouTube channel here.