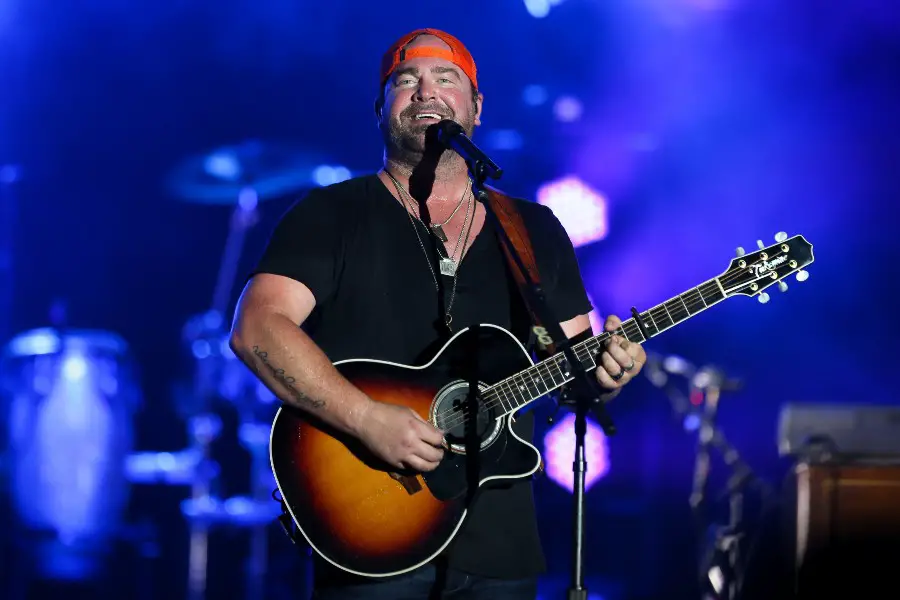 Lee Brice has already won a CMA Award heading into tonight's ceremony. The country singer won the trophy for Musical Event of the Year, for his duet with Carly Pearce on "I Hope You're Happy Now," marking his first-ever CMA Awards win.
"I can't even begin to express the gratitude I have for this single moment. God is so good!," Lee said in a statement. "Quarantined, locked off from the world, my family, my babies, and yet I've been feeling more reflective and more grateful in the silence than I have in a really long time. Just when I truly believe I couldn't ask for a single thing more, y'all hit me with this! Y'all, thank you! Thank you from the bottom of my heart."
Lee previously opened up about his surprising lack of nominations over the years, with his last nomination in 2015, for Single of the Year, with "I Don't Dance." Although it seems like an unfair omission, especially considering the soaring career he has had, the "Memory I Don't Mess With" singer insists it doesn't bother him at all.
"I always look at it, like if I get nominated or if I win something, those shows are really just icing on top of the already good cake," Lee told Everything Nash. "I get to play music. I get to produce. I get to play guitar. I get to write songs. I can't ask for anything more than that. I don't know how it all works with that stuff, but it's kind of cool that I am up with some stuff this year."
Lee was supposed to perform "I Hope You're Happy Now" during the live broadcast of the 2020 CMA Awards. Unfortunately, he tested positive for COVID-19, so he will be unable to perform. Instead, Lady A's Charles Kelley will take his place.
Lee and Carly were also nominated for Music Video of the Year for "I Hope You're Happy Now," with that trophy going to Miranda Lambert, for "Bluebird."
The 2020 CMA Awards will air live tonight at 8:00 PM ET on ABC.