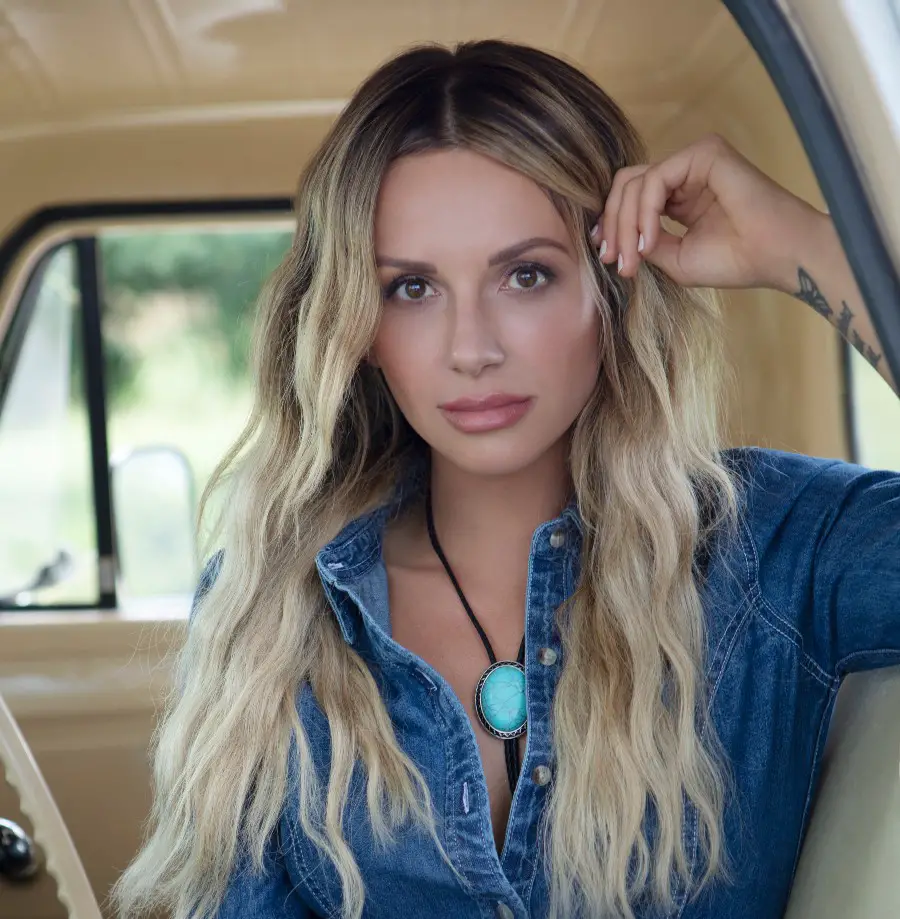 Carly Pearce and Michael Ray stunned fans when they announced they were splitting up earlier this year, only eight months after getting married. The "Next Girl" singer is opening up about that painful chapter in her life, and how she is recovering from the devastating divorce.
"This was not a flippant decision," Carly tells People. "This was something that I really took time to make sure I was doing the right thing. It was very clear that this was not the marriage that I wanted."
While Carly, wisely, has chosen to not share the reasons behind the end of their marriage, she does admit that she has felt almost every emotion as she deals with its aftermath.
"I'm sure that anybody who's ever gone through this goes through different emotions," Carly notes. "I've been sad. I've been angry. I've been relieved. I try to not be mad at myself. I try to not be mad at him. I think that holding grudges or staying mad only hurts you, and it's just not healthy. So, I try to remind myself of that. And sure, I have days where I'm so mad at myself for just not knowing this was how it was all going to end up for me. My gosh, if I could go back, sure. But it's a part of my story, and that's okay."
While the 30-year-old has been careful not to place blame, she does say that she felt she ran out of options to salvage their marriage.
"I did everything that I knew how to do," Carly shares. "It takes two people to work on something … When you love somebody, you trust them."
Carly adds that, even if there were warning signs that the two were not meant to be together, she was unable to see them at the time.
"I don't think anything would have stopped me. I don't think there's anything that I could go back and tell her that would've made a difference," she notes, adding, "I believe we don't go through things that we're not supposed to go through. My love was real. I will stand by that forever."
Although this year, which also included being off the road, and away from her band, crew and fans because of COVID-19, has been beyond painful, already she can see the light at the end of a very, very long tunnel.
"There were moments I seriously did not know if I could breathe," Carly shares. "It was awful. It is awful. But I think that what's been awesome has been trusting myself and trusting what I have always known, which is God won't take me through something that he won't bring me out of or bring good from."
Carly is already finding the positives among so much heartache, and is more eager than ever to embrace her future.
"For me, my vice isn't alcohol or drugs or anything like that," Carly says. "It's the stage — it's my artistry, my love of music — and I haven't had the stage. So, this has been the first situation where I've really done the work, to work through the pain, and I think I'm better for it."
"I definitely am somebody who's been like, 'No, I'm good, I'm good, I'm good, I'm good,'" she continues, "and this broke it."
While it wasn't easy to publicly split from someone also in the music industry, the Kentucky native has felt the love from both fellow artists and fans over the last several months.
"I feel like country music keeps hugging me when it knows I need it, and that's what I feel this year," Carly states. 'I just feel this huge hug of like, 'We've got you,' and it's awesome."
Carly might wish she could go back and change some things, but she is careful to add that she will never change who she is, for anyone.
"I'll never be somebody that doesn't go all in on something and fight for it," she remarks. "I have the same character that I've had the whole time. I just maybe am a little wiser. Got a little more grit."
Carly was nominated for four trophies heading into the 2020 CMA Awards. She has already won one, for Musical Event of the Year, for "I Hope You're Happy Now," her collaboration with Lee Brice. She is also nominated for Female Vocalist of the Year, New Artist of the Year and Song of the Year, for "I Hope You're Happy Now."
The 2020 CMA Awards will air live from Music City Center tonight at 8:00 PM ET on ABC.