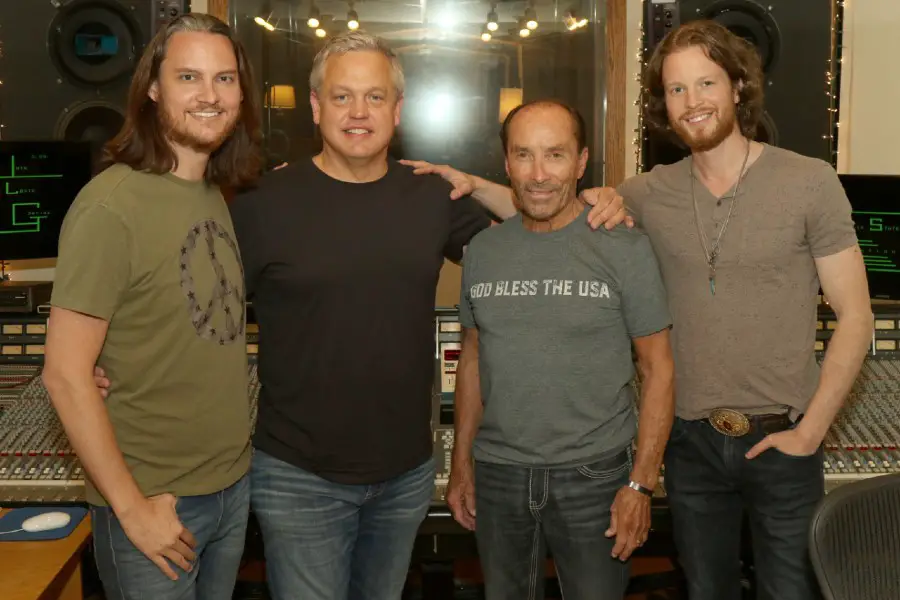 When Lee Greenwood wrote "God Bless the U.S.A." in the early '80s, he could have never imagined that, more than three decades later, the song would still be just as relevant, and maybe even more. Lee first released the song in 1984, on his own You've Got a Good Love Comin' album. Throughout the years since then, from various wars to political events, and the current coronavirus pandemic, the song remains an anthem of hope and patriotism, in the midst of so much uncertainty.
"I guess you have to see it through my eyes," Lee told Everything Nash. "The organic rise of popularity of 'God Bless the U.S.A.' in this country … it was Song of the Year for country music in 1985 at the Nashville CMAs. After that, it was pretty much one of America's songs. It was recognized by a large group of people after the Gulf War, [Hurricane] Katrina, the [9/11] attack on America, and now the pandemic. I'd venture to say that the lyrics have become more important every time it's used as a form of unity.
"It thrills me to know that I've put it in such a manner that it can bind us all together," he added. "It is so meaningful to so many, and that's what we tried to do is to always bring people together."
Lee just released a new version of the song, which is a collaboration with Home Free and The United States Air Force Band.
"This is pretty much a pinnacle for me," Lee acknowledged. "I have a 21-year-old, and a 25-year-old. They recognize the length of my career. As a fan of generations that 'God Bless the U.S.A' has served, it's a little amazing. Every 10 years, there's something else; there's a crisis coming. We've been in a storm, or we're in a storm, or a storm is coming. And so, that's kind of the mantra of every time I'm thrust into the spotlight.
"I'm just thrilled to be collaborating this time with people I admire and respect," he continued. "Not to slight the United States Air Force either because I've worked with the Air Force and with the USO Tours. recognizing the talent of these people that serve our country. They're all extremely professional and could fit in to any musical group anywhere. For them to recognize the value of it, and sing it with reverence and put heart into it, it's thrilling to me."
Download or stream "God Bless the U.S.A." here.